Without a doubt the strangest member of the newly revealed Nexus device bunch is the Nexus Player. This circular device is made by ASUS and comes with a remote control – and you can purchase a Gamepad for Nexus Player separately. They're all made for one-another, creating an experience for your display – likely your television – that's all Android Lollipop, all the time. Also this device effectively replaces Chromecast – at a different, slightly higher cost, of course – as ASUS' device is "Google Cast Ready."
This device bucks the trend in Android devices running NVIDIA or Qualcomm processors, coming instead with a 1.8GHz Quad Core Intel Atom processor under its hood. This device has a single HDMI-out port and connect to the web with 802.11ac 2×2 (MIMO) Wi-Fi.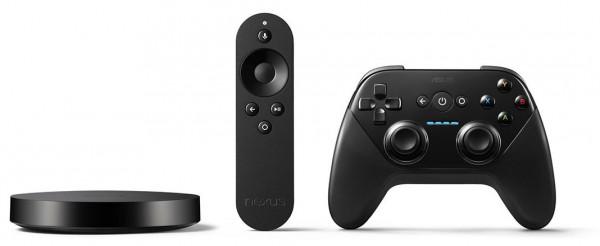 Also along the back you'll find an 18W DC power port and micro-USB 2.0. This means you'll be able to push data to the machine – though with 8GB of storage, you won't be pushing just one whole heck of a lot. This device also works with 1GB of RAM.
This device also works with Bluetooth 4.1 alongside Wi-Fi – and the remote will be connecting with Bluetooth exclusively. The remote works with 2x AAA batteries, both of them included in the box, and weighs in at 40g (without the batteries.) This remote works with voice search as well – with a built-in mic.
And what's this device good for?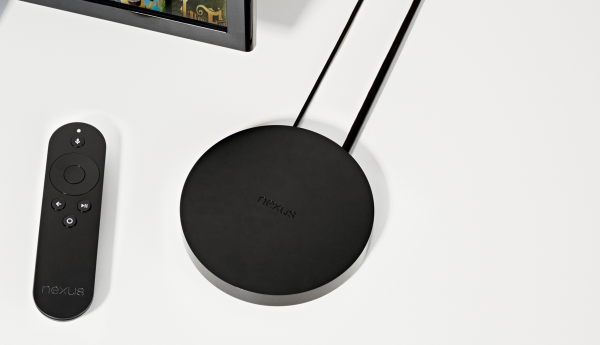 It'll run a massive amount of apps with its own unique user interface – also known as Android TV. It's like a big Android-friendly TV machine, working with every Android app you've ever used in the past. Here are a few examples that are going to be optimized for this device right out of the box:
This device will be available for pre-order starting on October 17th, just like the Nexus 6 and the Nexus 9. The Nexus Player and its controller will be available in-store starting on November 3rd, 2014. Pricing incoming.