Nexus 9 Detailed For Android Lollipop Release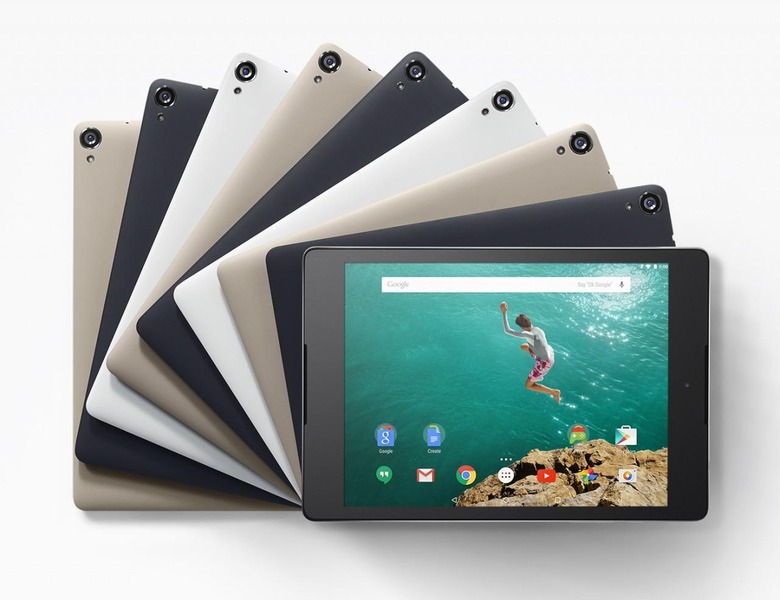 This week the folks at Google have made a sly deal of releasing their next wave of devices, starting with the Nexus 9 tablet from HTC. This device works with an 8.9-inch display with IPS LCD technology, an 8-megapixel camera at its back, a 1.6-megapixel camera up front, and an NVIDIA Tegra K1 (64-bit) processor under the hood. This tablet will be released in three colors and two different internal storage sizes.
Inside you'll find either 16GB or 32GB of data storage. At this time it does not appear that this tablet has any microSD card slot – but we shall see. There's a 6700mAh battery inside no matter which model you get, and there'll be a magnetic keyboard attachment case sort of accessory available as well.
Up front you'll find two front-facing HTC BoomSound speakers, just like the HTC One M8 and HTC One M7. On the back, this device works with three colors: black, gold, and white.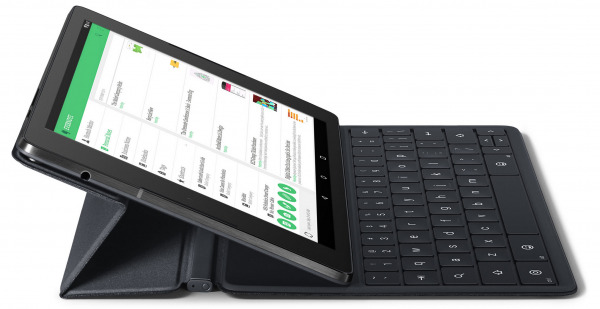 This machine has a soft plastic back and a metal rim, while the front features a display, sensors, and no physical buttons. A volume rocket and power button will be on the right of the device, while a camera and a single-LED flash will be on the back.
This device will be offered up on pre-order starting on October 17th. This is a smooth move by Google, side-stepping the Apple event which will take place tomorrow, the 16th. Put that Apple event in a sandwich, Google.