Android Auto launches in 18 new countries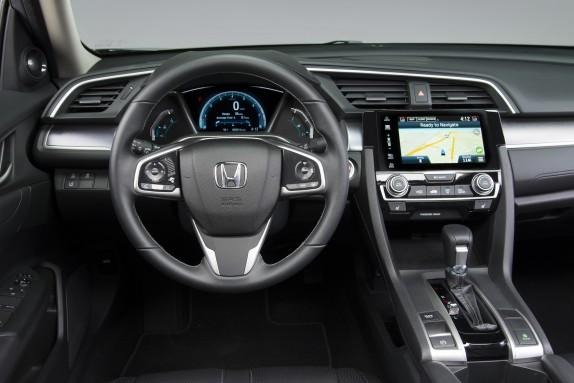 Android Auto has been around in the US for a long time now so it is easy to forget that the automotive OS isn't available all around the world just yet. Google has announced that Android Auto is now available in 18 more countries around the world. That means that drivers in these countries can get control over compatible apps on their phone from the car infotainment system.
The 18 new countries that now support Android Auto include Argentina, Austria, Bolivia, Brazil, Chile, Colombia, Costa Rica, the Dominican Republic, Ecuador, Guatemala, India, Panama, Paraguay, Peru, Puerto Rico, Russia, Switzerland, Uruguay, and Venezuela. The addition of these 18 new locations marks the largest international rollout of Android Auto since it launched. It's worth noting that just because Android Auto is available in these countries doesn't mean all cars will support it.
The automakers have to decide to support Android Auto for any of this to make a difference. Many of the major global automakers are supporting Android Auto in some of their cars. Earlier this year we learned that Fiat and Chrysler vehicles would support Android Auto. All cars fitted with Ford Sync will support Android Auto and rival Apple CarPlay.
Porsche pushed Android Auto to the side and only supports CarPlay in the new 911. Honda has support for Android Auto in its new Civic and VW cars with support for Android Auto are in dealerships right now. The new Android Auto rollout puts the car OS available in the three fastest growing car markets in the world, Brazil, India, and Russia. Android Auto first launched in 2014. Presumably, the cars available in the US and other existing Android Auto markets will be offered with support in these 18 new locations as well.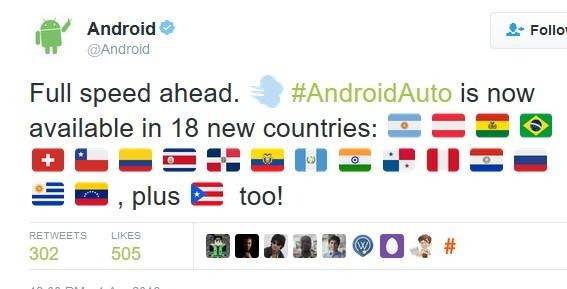 SOURCE: Techcrunch