Honda pushes CarPlay and Android Auto in 2016 Civic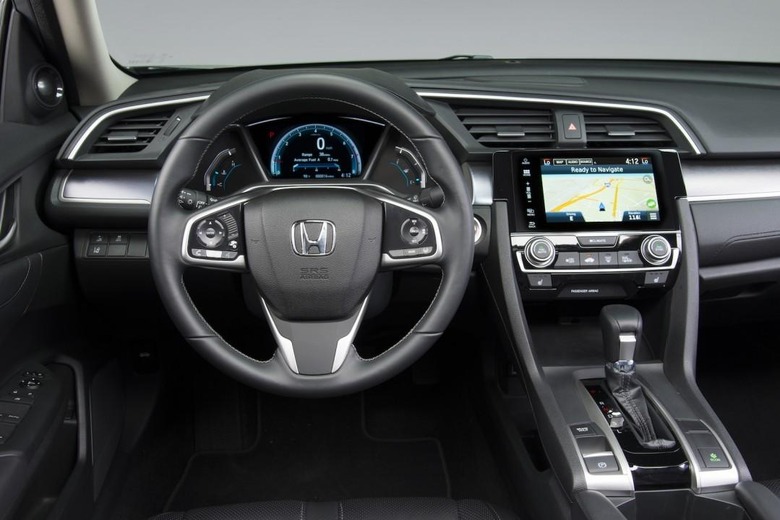 Honda told us it planned to bring CarPlay and Android Auto to the mass market, and the new 2016 Civic is the latest part of that. The tenth-gen car, unveiled last night, includes support for both Apple and Google's smartphone-connected infotainment systems with its updated 7-inch touchscreen in the center console.
It's actually Honda's second car to offer those features, with the new Accord the first to include Android Auto and CarPlay.
While it wasn't the first to adopt the technologies – in fact, Ferrari had the first available car with CarPlay, back in 2014, and Hyundai with Android Auto, earlier this year – Honda's models will arguably have the biggest impact in terms of mass-market numbers.

The Civic is not only the company's best-selling car around the world, but has been the best-selling compact car in America – among individual buyers, anyway – for eight years. Honda also says it's "the most popular car with US millennials" according to IHS Automotive data.
That means a big footprint is likely in relatively short order.
It's a strategy that differs markedly from the other big name in mass-market cars, Toyota, which is yet to embrace either Google or Apple's systems. In fact, Toyota is known to be experimenting with a completely different smartphone-connected platform, which would offer an open-source alternative to CarPlay and Android Auto.