Amazon gamepad for media streamer leaks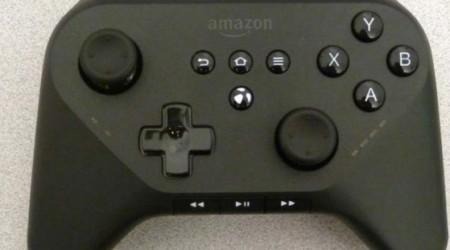 A Bluetooth gamepad and media controller for Amazon's media streamer has been spotted crossing through pre-launch testing, lending further weight to long-standing rumors of a set-top box from the retailer that would do multimedia and gaming duties. The Amazon-branded pad features two sticks, a D-pad, shoulder buttons and more, in addition to a row of media transport keys for navigating through media playback.
Spotted by Zatz Not Funny at Anatel, the Portuguese equivalent of the FCC, the gaming controller is powered by two AA batteries with an LED showing both battery status and Bluetooth connectivity.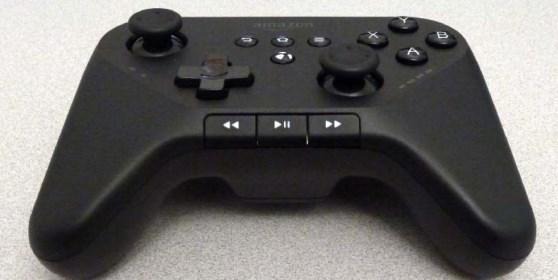 In the middle is a shortcut for Amazon GameCircle, the company's equivalent to Apple's Game Center, launched back in 2012 for Kindle Fire tablets. The platform synchronizes saved games across multiple devices, and was updated to support in-app purchases as well as opened to third-party game developers in late-2012.
However, gaming isn't expected to be the only purpose of the Amazon streamer, with Prime Instant Video also likely to figure heavily. Streaming movies and TV shows could be joined by a music service similar to Apple's iTunes Radio.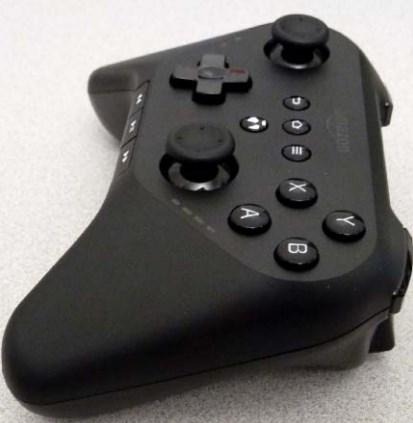 Netflix and Hulu Plus are also believed to be in Amazon's launch line-up.
Recent leaks have suggested Amazon could launch the streamer as early as this month, or at the start of Q2, running a heavily-customized and modified version of Google's Android OS just as its Kindle Fire tablets do currently.