Amazon Android entertainment and gaming console tipped to arrive this year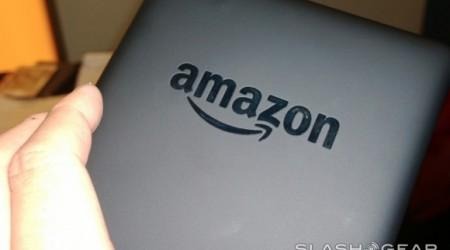 Word has surfaced that Amazon plans to launch a gaming and entertainment device some time this year, which will run on Android and be pitted against big and micro consoles alike. According to the rumor, the Amazon console will have a sub-$300 price tag, and was first slated to launch last year, suffering an unfortunate setback that bumped it to 2014.
The information comes from the folks over at VG24/7 who say they spoke to multiple sources. The Amazon console, according to these sources, reportedly has many codenames and is being hawked to "senior publishing sources" using well-known iOS and Android games as demonstrations. The version of the hardware presently being shown is said to be about the same size as the redesigned PlayStation 1, oblong with sharp edges and colored gray.
That prototype design is likely to change before it hits shelves, however, with the hardware aspects being developed alongside the Kindle's designer, Lab 126. The console is said to allow for the downloading and streaming of music, movies, TV shows, and games, with its Prime service likely taking center stage. How the gaming aspect will work is less clear.
Given that the console runs Android, it will likely allow for the popular gaming staples to be played, but it is suggested the retail giant is also working extensively on developing its own games. As VG24/7 points out, Amazon's Jobs listing has many spots open under its gaming section, showing active recruitment for a variety of positions.
SOURCE: VG24/7