Amazon streamer and Spring Apple TV tipped in Best Buy leak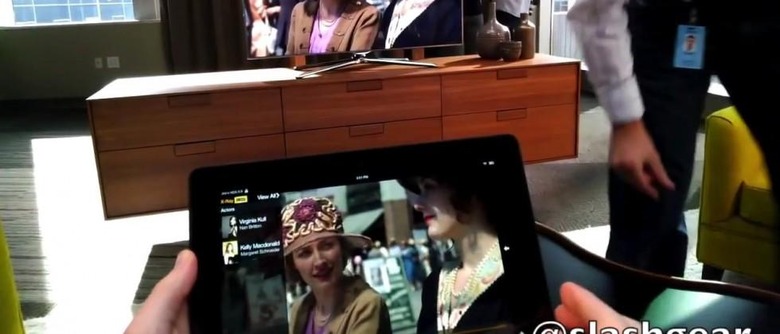 Amazon's widely-anticipated set-top box and what could be a refreshed Apple TV have been tipped for a spring launch according to a leaked Best Buy document, amid speculation of a sizable push by electronics firms to cater to cord-cutters. The planogram, said to be for Best Buy's May shelf reset and passed to Zatz Not Funny!, compares the new Amazon streamer with Google's Chromecast, along with what appears to be an updated Apple TV.
Best Buy's details of the Amazon box can hardly be said to be comprehensive. The streamer has no model name or SKU, and the only hardware detail supplied is that it's expected to have WiFi built-in, like the Chromecast.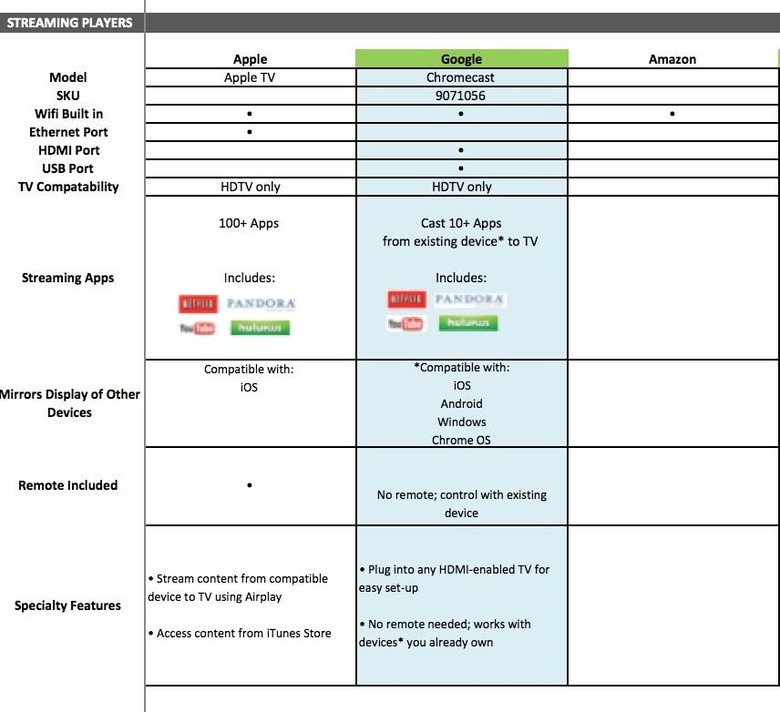 Still, earlier leaks have fleshed out the rumor a little more. Last week, it was suggested that Amazon was aiming for a launch by the end of Q1 – having missed its original holiday 2013 release window – with the box believed to be codenamed "Cinnamon" and potentially launching under the name "Firetube".
Functionality is expected to include Amazon Prime content streaming, as well as pay-per-view movies and TV shows, music playback, and potentially Amazon Appstore compatibility to load at least a subset of Android software onto the streamer. Integration with Amazon's Kindle Fire tablets is also likely, and indeed Amazon has already shown off its Second Screen functionality on the Kindle Fire HDX, which currently requires third-party hardware such as a PlayStation 3 or a Samsung Smart TV.
As for the possible Apple TV refresh – again, something that has been widely rumored to be in the pipeline for later in 2014 – that lacks an SKU product code in Best Buy's document, but is listed as having support for 100+ apps. That's considerably more than the current model, and might chime with reports that Apple is considering adding some sort of App Store support for easier access to third-party titles.
That too has been suggested for a roughly April launch, though Apple is yet to comment.