This week a set of anonymous tipsters have suggested that Apple will be bringing on their newest set-top box to the market as early as April. While we've expected a new Apple TV box to appear sooner than later, this is another push toward a more exact reveal date, with early Summer looking like a reality here with plans at the tail end of Winter.
This new Apple TV device has been tipped to be released after Apple's supposed talks with Time Warner Cable about content. This new content connection would be part of an agreement which would be the first of its kind with Apple and a pay-TV provider. Otherwise Apple's content is all app-based and internet-based.
The newest refresh of the Apple TV is suggested to be bringing on availability "by the Christmas holidays", as Bloomberg's sources suggest. Two sources – the anonymous kind – have suggested that Apple may delay the box due to the possibility that the company might not nail down content agreements in time for a big enough next-generation release.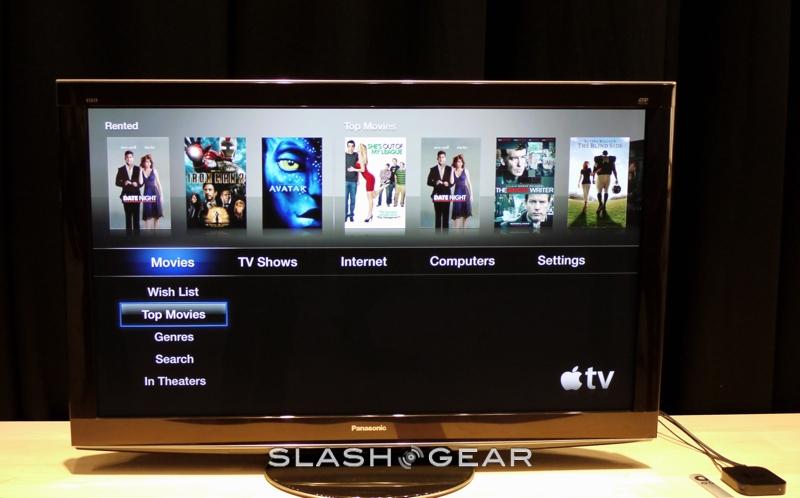 It's also been said that this new Apple set-top box will have a faster processor (shocker) and a new user interface more attuned to the needs of the user. This update will make navigating between online content, TV shows, and movie downloads easier than in previous releases.
Have a peek at SlashGear's most recent set of Apple TV chatter in the timeline below, and stick around as the possibilities surrounding Apple's next big release continues to be tossed in the air like a pancake.