Apple TV set-top-box reboot incoming, gaming focus tipped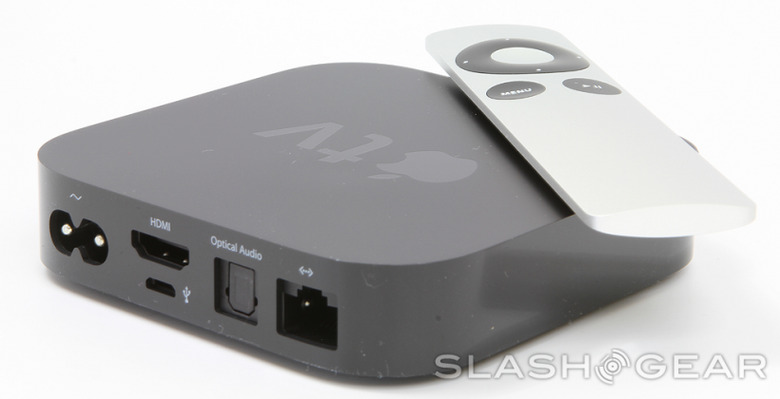 Since the Apple TV set-top-box was first introduced, there's been little focus on gaming from the company that created it. This may be about to change now that the new generation in console gaming is coming in full steam – Xbox One, PlayStation 4, and even SteamOS and Steam Machines – and Apple is tipped to be bringing on the next edition of the Apple TV to make due.
Inside the first half of 2014, 9to5Mac suggests, this next-generation Apple TV is scheduled to be revealed. This release is tipped by the folks at iLounge to be bringing on a much larger gaming focus with it, if not an entirely new App Store for the device ecosystem. This store may take the form of a Game Store specifically or – more likely – it'll be integrated with and upgrade the system that's already in place.
Users are already able to use their iPad, iPhone, and iPod touch to connect with their Apple TV in a variety of ways. Seeing a car race on the big screen while one controls the vehicle from the iPad as a steering wheel – this is done with a simple wireless connection already.

What Apple may instead be bringing on is full-fledged Apple TV-based gaming. While Apple does own some real-deal PrimeSense-made Kinect-like technology right this minute, the possibility that this bit is integrated with Apple's release is less likely than the device seeing a store. One step at a time, right?
Have a peek at a collection of Apple TV bits and pieces below and see if you can put together the puzzle that is the next-generation release. While it's been (long) rumored that Apple would release a full-fledged Apple TV set this year, it still remains more likely that another set-top-box would see the light of day first.