Amazon set-top box tipped for March release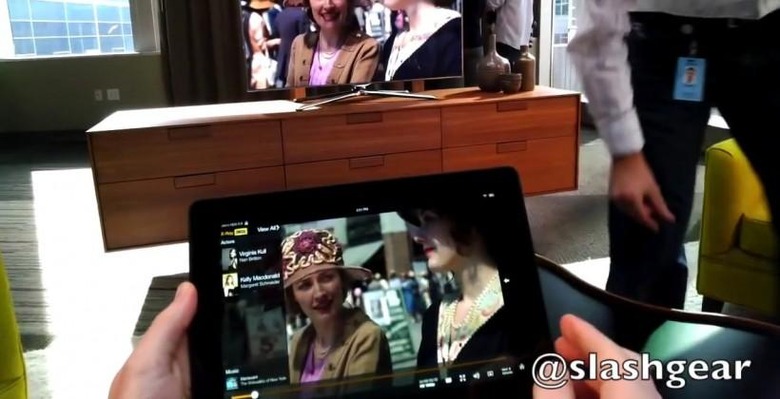 Amazon's much-rumored set-top box, which would challenge Apple TV, Roku, and Chromecast among others, is targeting a March launch, new rumors suggest, after the retailer ditched plans to have the media streamer on its virtual shelves in time for the 2013 holidays. The box – believed at different times to be codenamed "Cinnamon" and potentially launch under the brand name "Firetube" – would leverage Amazon's existing Prime on-demand media catalog, and more.
According to insider whispers to Re/code, after Amazon delayed its holiday launch late last year, it's now aiming for a release of the gadget before the end of this quarter. Fitting in with earlier rumors, it's expected to run Google's Android OS.
That platform would be heavily modified, however, much as we've seen on the Kindle Fire range of tablets, so as to be fully integrated with Amazon's own services rather than Google's. On the Kindle Fire, that means links with Amazon's ebooks and TV/movie downloads, offline caching of select Amazon Prime on-demand content, and apps from the Amazon Appstore.
Those apps – or a TV-friendly subset of them – are also expected to be available on the Amazon set-top box, something not all rivals allow. The Apple TV, for instance, currently has a relatively small number of third-party apps running on it, but there's no App Store access and only Apple can push out new titles.
That situation may change, however, amid recent speculation of an Apple TV update this year. Said to be in the works for an April unveil, the new version is said to include a deal for content with Time Warner Cable, as well as a significant redesign of the interface, though it may not be on the market until the second half of 2014.
That would peg Amazon's box as arriving earlier, though still later than its originally-intended 2013 debut. A fall 2013 release was initially suggested, though as that window came and went, the Christmas season seemed more likely.
Amazon has already shown off what some of its second-screen functionality might look like, as part of the Kindle Fire HDX range. The system currently works with select Samsung smart TVs and Sony's PlayStation 3.