Acer Honeycomb tablet on Intel Oak Trail due by July; MeeGo in wings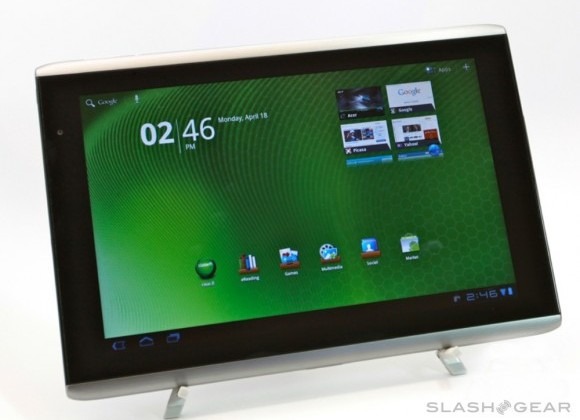 Acer's first Android 3.0 based tablet running on Intel's Oak Trail processors is expected to hit retail by July at the latest, going by the latest Taipei rumors, offering the promise of greater performance over existing ARM-based slates like the Iconia Tab A500 but maintaining comparable pricing. According to DigiTimes' sources, Compal is already mass-producing the anonymous tablet; meanwhile, Acer is reportedly considering adding another tablet platform to its portfolio.
The company is said to be "evaluating" using MeeGo on future Oak Trail based models. Version 1.2 of the open-source OS was recently released, targeting not only tablets but notebooks, in-car entertainment systems and smartphones. However, with Nokia's faded enthusiasm for the platform, Intel has been forced to look elsewhere for MeeGo partners: the chip company announced a quartet of v1.2 adopters at the MeeGo Conference yesterday, but none hold the same brand cachet of the Finns.
Intel is supposedly providing subsidies and enhanced technical support to Oak Trail users – believed to have snared Lenovo and ASUS as well as Acer – and that's part of the reason the upcoming Acer tablet will be so affordable. The company has been working closely with Google to port Android to x86 processors, though initially it will be tablet-scale hardware rather than smartphones using the Intel chips. Medfield-based Android phones aren't expected until 2012.