ACER Iconia Tab A500 Review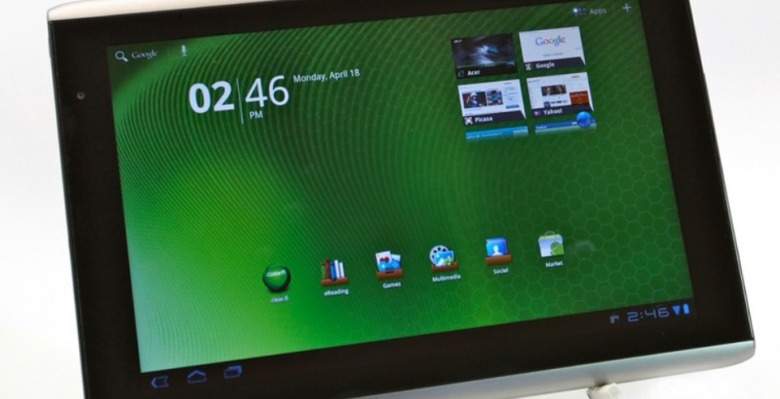 Welcome to the newest Android tablet on the block, Acer's Iconia Tab A500. This is an Android 3.0 Honeycomb tablet, that being a version of the Google mobile operating system made specifically for tablets, and it's got a big fat 10.1-inch screen. In the front there's a 2-megapixel camera for video chat and photos, on the back there's a 5-megapixel camera for video recording and photos as well. This is a device that will go in direct competition with the Motorola XOOM and the Apple iPad, with a bit of competition from the LG G-Slate, mostly because their dual-core processors come from the same parent: NVIDIA. Will this slice of aluminum carve its way into your Android loving heart?
Hardware
This tablet joins the still small ranks of approximately 10-inch tablets, this one measuring in at 10.1-inches in the face surrounded by a 10.24 x 6.97 x 0.52-inch (260 x 177 x 13.3-mm,) 25.75-oz (730-g) heavy (display included) body. From there you'll want to notice that the entire back section is made of a thin, light aluminum while either side of the device is made of plastic. There's a removable cover at the top (or the side, however you'd like to look at it,) that reveals your SDcard slot and future functional slot for LTE SIM card. You can jam up to 64GB of memory on an SDcard in that first slot, while the SIM card slot remains inactive for now.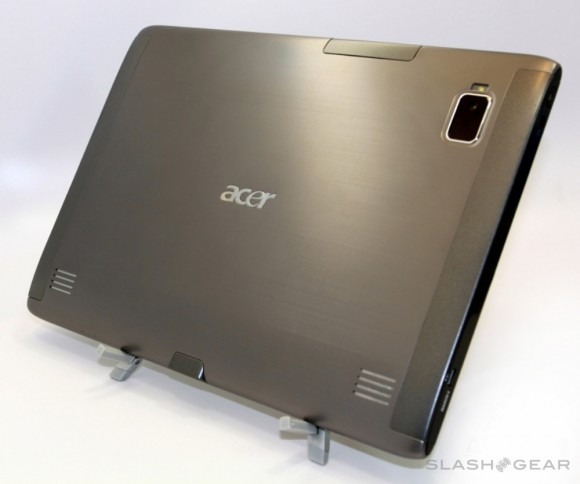 The form of this device, you'll come to notice quite quickly, is what sets it aside from the rest of the tablet pack. It also has a lovely Dolby speaker system that'll blast your eardrums out – except, like all tablets STILL do for some inane reason, the speakers blast outwards from the back of the device. That's not to say though that you cannot hear their awesomeness, because you definitely can. The TRON test was performed upon this test and it passed with flying colors.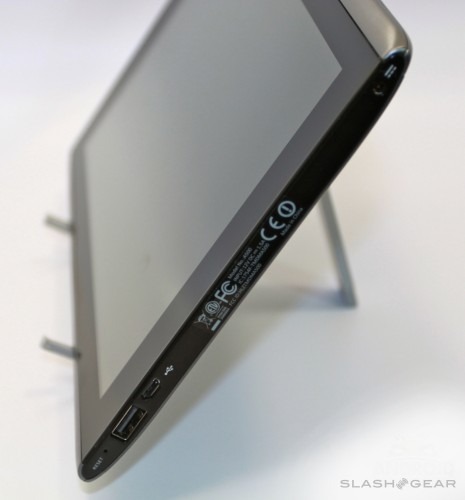 Software
This tablet runs Android 3.0 Honeycomb, a system which, if you're unaware of, you can learn all about back in our gigantic Honeycomb Guide (SlashGear 101), or see our Honeycomb Review. Besides all the regular bells and whistles you'll always find in your Google-approved Honeycomb layout, you'll find a few extra games and demos that'll whet your appetite for more NVIDIA collaborated-upon high-powered games and fabulous applications.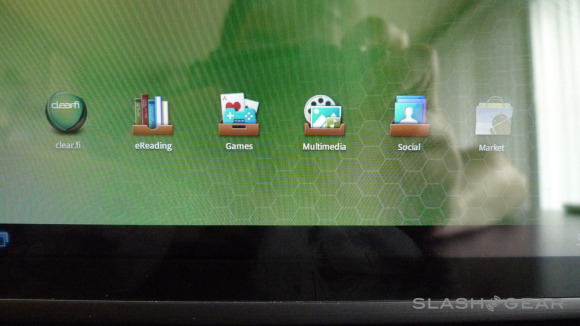 Other than that, there's a slightly unique organization app that'll help you keep track of your apps if you wish, this system taking advantage of Honeycomb's lovely ability to add a different wallpaper to each panel. There's an app that goes by the name of Clear.fi that Acer has out, one that'll let you wirelessly connect to and from other devices in your home network so that you might share your media. It's an excellent concept and one that'll be gaining some steam very soon I would educatedly guess. THEN it's basically nothing but Honeycomb and no obstacles between you and benchmark topping glory. See the performance section for more info.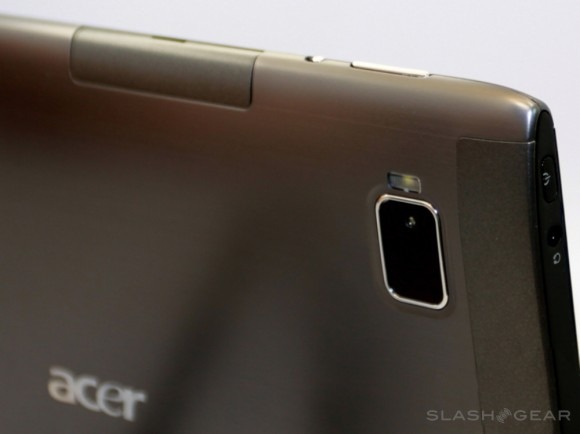 Camera
This device comes with a front-facing 2-megapixel camera for video, photo, and video chat, and a back-facing 5-megapixel camera for video and photos. As always, I'll mostly let the media do the talking: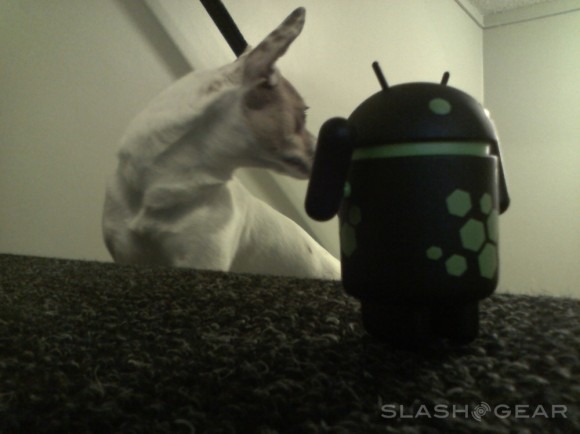 Front-Facing Photo at 2-Megapixels
Front-Facing Video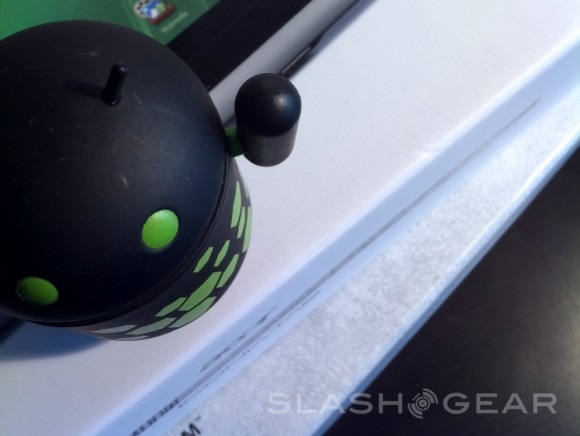 Back-Facing Photo at 5-Megapixels
Back-Facing Photo at 5-Megapixels with FLASH
Back-Facing Video
The 2-megapixel front-facing cam is about as good as you're going to get on any tablet these days, while the back-facing camera definitely could be better. Both the G-Slate and the XOOM tablet have 8-megapixel cameras, while the iPad 2 camera is still up to debate if you ask me, but definitely isn't better than a 6 (in my best guess, that is.) Definitely an alright camera on both sides, but not perfect.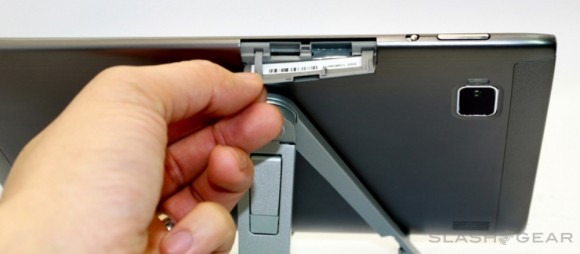 Performance
Our sister site Android Community has a review with several benchmarks on this device, but we'll leave those sorts of numbers to them. What you'll need to know from the SlashGear perspective is that it's no better and no worse than the rest of the current NVIDIA Tegra 2 suite of devices. A couple of examples: Motorola XOOM and T-Mobile's LG G-Slate.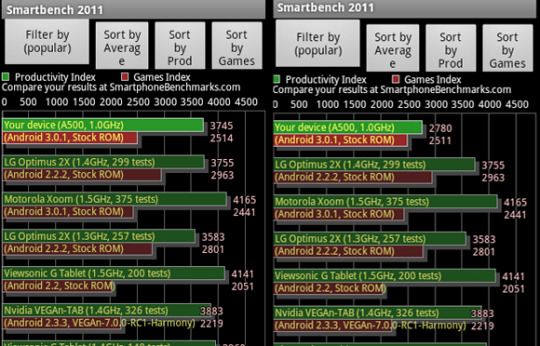 If you're unused to using all of these tablets on a regular basis, you'd be hard pressed to know the difference between the operating systems. They're all the same and they're all running NVIDIA's Tegra 2 dual-core processor. The difference is in the attached apps that, each of them in turn, tell you what the manufacturers and carriers want you to experience. Performancewise, if you're not going to be testing exact numbers via benchmarking systems, this tablet is the same as the XOOM. If you're comparing to the iPad 2, to be honest, I've experienced more bugs in the Apple tablet due to imperfect tablet interfaces (I'm looking at you, Netflix.)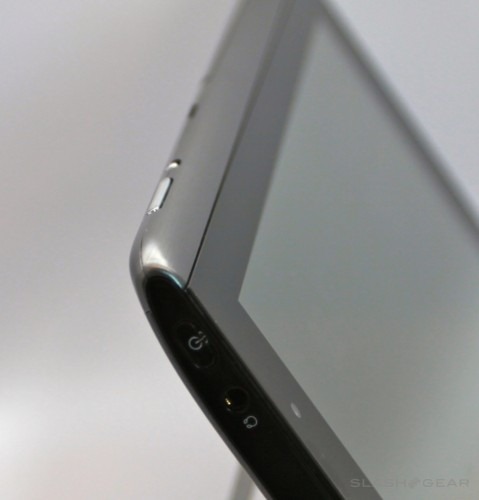 Battery
The battery on this beast is magnificent. If you plan on doing a full day's work on this device alone and that means a medium workload, you'll be set for a full workday. If you want to use it heavily, meaning you're going to be recording and playing video for example, you're looking at more like 8 hours. On an average day, give this tablet 24 hours before it runs out of juice.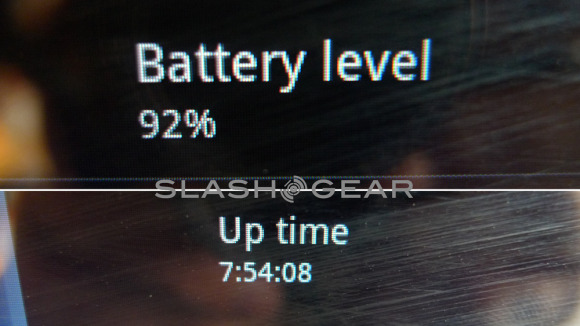 Wrap-Up
This is a tablet that you're going to decide on purchasing based on your love for the brand Acer, your love for the unique light aluminum back end, or your dislike of the rest of the Android tablets on the market. If I only owned this tablet and an iPad 2, would I use this tablet more often than the iPad? Personally, yes, but that's because I'm hardcore Android Community and I've gotta represent. Might someone else use the iPad 2 more? Probably. Apple has a much more massive hold over the world's perception of what a tablet should be, and if people would have to choose on the spot, they'd listen to the one that they know other people will love them for.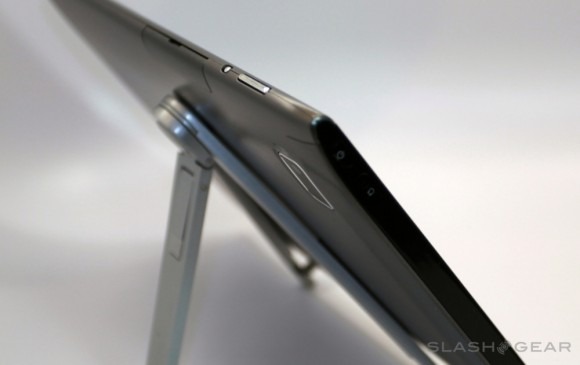 But if a consumer had both an Acer A500 and an iPad 2 (or heck a, iPad 1,) and wanted to avoid appearing to have the same technology as everyone else, what then? Acer's made a tablet that looks like none other, and it's got a nice sound system on it, and it's mostly metal, and it's light. And it feels nice to hold, and there's a USB port in it. And the SDcard port works. What other reason do you need?