Intel CEO confirms Honeycomb-on-x86 port; Medfield phones in next 12 months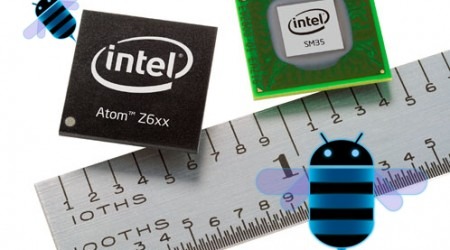 Intel has confirmed that it has received the Android 3.0 Honeycomb code from Google, and that it is "actively" working on porting the tablet-centric platform to run on x86 chips like its Atom processors. Revealed during Intel's glowing Q1 financial results call, president and CEO Paul Otellini said that the company was working with "first-tier notebook vendors" on Android tablets using Intel processors. Leaks back in March suggested Intel was readying as many as eight Android-on-x86 devices for demonstration at IDF Beijing this month.
"We are seeing very good design momentum with Oak Trail across multiple operating systems. Over the course of this year, Intel will have tablet platforms that run Windows, Android, and MeeGo" Paul Otellini, CEO, Intel
The exact identities of those vendors involved is still unconfirmed, though it's worth noting that Intel revealed – and then pulled – a product page for an Atom Z670 based version of ASUS' Eee Pad Slider earlier this week. Otellini says Intel "expect to be able to ramp those [Honeycomb-based] machines over the course of this year for a number of customers," though will also be pushing ahead with Windows and MeeGo. The CEO claimed Intel would be showing off "a number of designs" at Computex 2011.
"In terms of phones, obviously we lost Nokia, which took a lot of the wind out of the sails for phones this year ... We've redirected those resources onto a number of other major accounts, focusing on carriers who want their own devices, and also on handset manufacturers ... They're all based on Medfield, which I think is still the first 32 nanometer phone apps processor in the industry" Paul Otellini
As for x86-based phones, the timescales are less impressive. "I would be very disappointed if we didn't see Intel-based phones for sale 12 months from now" Otellini admitted, going on to say that the company was "actively working with a large number of handset manufacturers and carriers around the world on Medfield-based designs."
[via The Register]