Acer dismisses Windows RT as not "influential"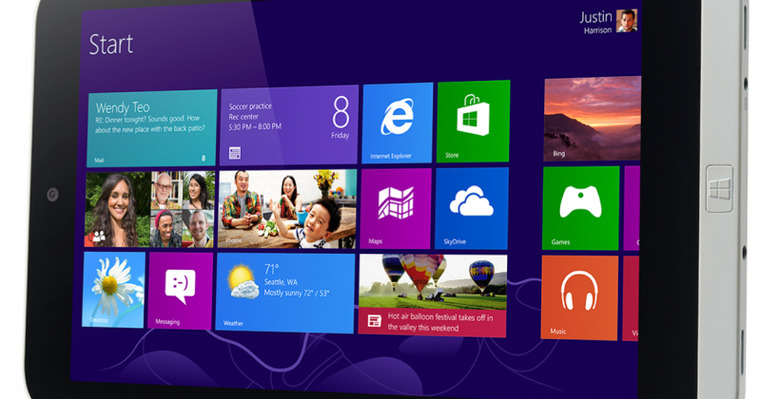 Acer has joined the Windows RT naysayers, with the company's chairman, J.T. Wang, criticizing the Windows-on-ARM platform for lacking influence in the market. The Taiwanese company hasn't been slow to jump on board the Windows 8 bandwagon – being the first company to launch an 8-inch Windows 8 tablet, in fact, earlier today at Computex – but Wang told the WSJ that his confidence didn't extend to the sibling OS.
According to the chairman, Windows RT is unlikely to be "so influential anymore" and that has left Acer uncertain whether it will launch an ARM-based RT model. "We would like to be realistic," Wang explained. "We have not decided if we want to launch that, to start mass production."
Windows RT was Microsoft's attempt to broaden Windows' appeal among tablet users, taking on iOS on the iPad and the cavalcade of Android slates with a version intended to use low-power ARM-based chips rather than x86 processors from Intel and AMD. Loaded onto the original Microsoft Surface, Windows RT looks ostensibly like the regular version of Windows 8, with the same Metro-style interface.
However, under the hood architectural changes mean most existing Windows apps won't run on Windows RT, and only new Metro apps are supported. RT has a traditional desktop view, but that's only for the special version of Office Home & Student 2013 RT; other apps can't be installed.
Microsoft is yet to announce sales figures for Surface, but the general response has been cold. It's also seen third-party OEMs step back from their own Windows RT plans. Samsung dropped its RT tablet, while Dell said that it had been underwhelmed by the "pretty negative" response to its RT slate, which it cut the price of last month. HTC was believed to be working on a 12-inch RT model, since dropped amid middling consumer interest, though is believed to still have a roughly 7-inch version in the pipeline for later this year.
It's not the first time Acer has been publicly pessimistic about Windows RT. Back in May, Acer president Jimmy Wong told reporters that "there's no value doing the current version of RT," with plans for a model to be released sometime this current quarter apparently put on hold.