Acer says no value in a Windows RT tablet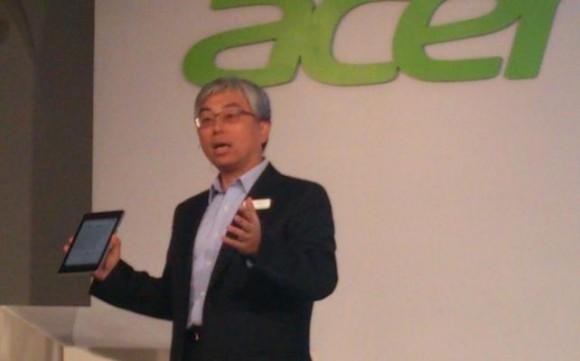 As the computer market continues to struggle, some continue to point to Microsoft and its lackluster Windows 8 and Windows RT operating systems as a major reason for the struggles. While there are several tablet makers who have launched devices running Windows RT, the tablets have proven to be relatively unpopular. Acer is one of Microsoft's software partners and the company has a number of tablets and notebooks running software from Microsoft.
Acer president Jimmy Wong said last Friday at an event in New York that "the plan for the RT tablet is ongoing." Acer had previously planned to launch a tablet running Windows RT software in Q2 of 2013. However those plans have now been put on hold.
Wong said, "To be honest, there's no value doing the current version of RT." Acer plans for now to continue focusing on Windows 8 and Android tablets. The company recently unveiled a new Android-powered tablet at $169 called the Iconia A1. Acer is planning additional support for devices running Windows 8 and Wong predicts sales for devices running the operating system will be better in the second half of 2013.
Acer currently predicts that 25% of its tablet business will come from devices running Windows 8. Wong also noted that he believes the Windows 8 market is starting to pick up after a slow start. The major focus for Acer will be hybrid devices featuring products such as laptops with screens that can be used as tablets separately.
[via Citeworld]