HTC reportedly scraps 12" Windows RT tablet plans (but 7" still on the way)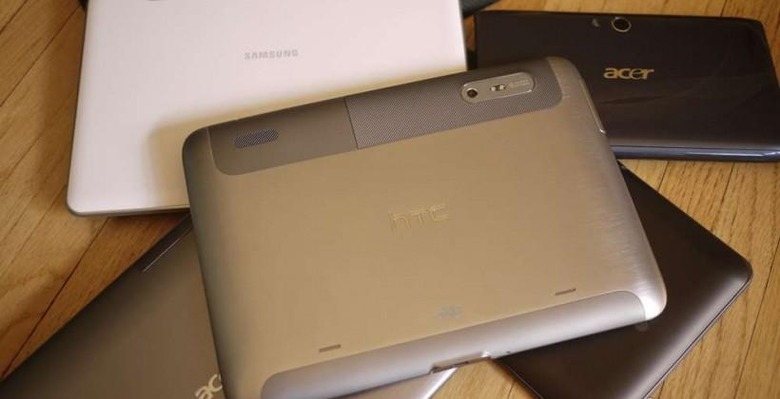 HTC has reportedly axed plans to launch a 12-inch tablet running Windows RT, sources claim, after deciding demand for the slate would be insufficient, though a smaller version is still said to be on the roadmap. The unnamed 12-inch tablet was sidelined over fears that it would be too expensive, Bloomberg reports, with the components required adding up to too great a bill-of-materials to allow a competitive street price.
Meanwhile, the underlying consumer interest in Windows RT has also spooked HTC, the sources familiar with the company's tablet plans suggests. Microsoft is yet to release sales figures for machines running the platform – which modifies Windows 8 to work on ARM-based processors, rather than the x86 chips more commonly associated with the OS – though figures from IDC suggest less than a quarter of a million were sold in Q1 this year.
HTC seemingly has some lingering interest in Windows RT, however, since it is believed to have a smaller slate running the OS in the pipeline. The 7-inch tablet isn't due until later in 2013, and will run RT on a chipset from Qualcomm's Snapdragon stable, just as the 12-inch variant was supposedly going to.
The company will hedge its bets, however, by also offering an Android tablet at roughly the same time as the RT variant. Also expected to be 7-inches in size, the second slate will echo HTC's split in smartphones, with part of its range running Android while the rest uses Microsoft's Windows Phone platform.
Even if Windows RT's lackluster success wasn't sufficient to sink the large tablet plan, research into the appeal of different form-factor sizes indicates HTC is right to leave the 12-inch segment alone. According to recent predictions, even by 2017 11-inch or above models are only expected to comprise around 6-percent of total tablet sales.
Tablets aren't the only bigger-screen push HTC is believed to be planning. The company is also tipped to be working on a "phablet", larger than the HTC One, and potentially headed to Verizon.