The 5 Coolest News Stories Of The Week [May 22-28]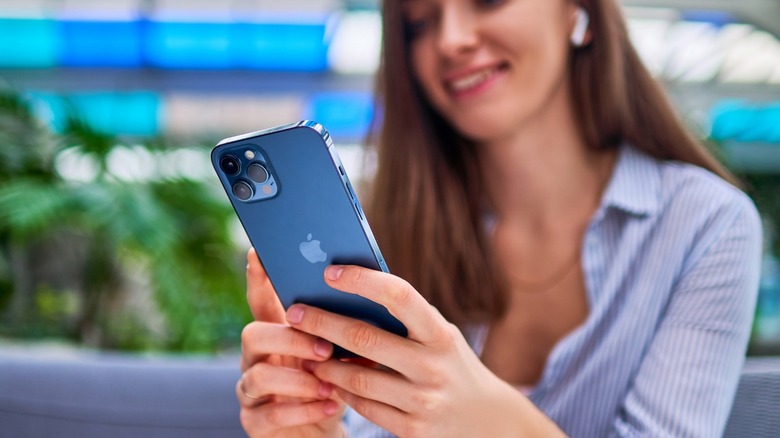 goffkein.pro/Shutterstock
The tech industry has seen a lot of action this week, aside from the obvious Elon Musk-Twitter drama. In case you missed all the heavy-hitting headlines that dropped this week, we're going to unfold the top five biggest news items for you from this week.
Let's start with Apple. Leakster Jon Prosser dropped alleged renders of the iPhone 14 Pro, highlighting its odd hole and pinch cutout at the top. Turn it around 90-degrees and you'll see an 'I' at the top. It's hard not to think of it as an intentional design easter egg, because of course, Apple loves naming its products that way.
Speaking of Apple products, the company is apparently planning to bring back an oldie. Documents filed with the FCC suggest that Apple is prepping to launch a new network adapter. Unfortunately, Apple's confidentiality request has blocked us from taking a gander at the design schematics or other core details of the device, so we'll have to wait for more.
A glimpse into the future
Moving to the futuristic side of consumer tech, Qualcomm gave a glimpse of its updated augmented reality smart glasses. The best part is that the design is not outlandish and actually seems somewhat practical. The in-house Snapdragon XR2 Platform is at the heart of these glasses, while dual micro-OLED 90Hz displays running at FHD resolution handle the content consumption part. The reference design currently lacks the fancy eye-tracking tech, but regardless, low latency seems to be on the menu with these specs. Unfortunately, Qualcomm hasn't shared any plans about commercial availability, yet.
Hyundai released the first official renders of the upcoming 2023 Honda CR-V Hybrid. The looks are shaper with a more aggressive presence, and it will have an edge over the gas-only models in terms of raw performance. Hyundai is keeping the core details under wraps but has promised that an advanced hybrid system is in the pipeline and that the car will offer a more "adventurous" experience overall. Testing has been underway for a while now, and it won't be long before pricing and availability details are officially revealed.
Finally, Bionic Reading was making waves this week in the internet's tech circle. The technique is simple, too: highlight the initial letters in words so that readers can quickly scan through them and let their brains fill in the rest. The goal is to help users learn fast and focus on what really matters instead of tiring the brain cells with exhaustive reading materials.