2016 Lexus GS F Makes 467HP Monster From Luxe Sedan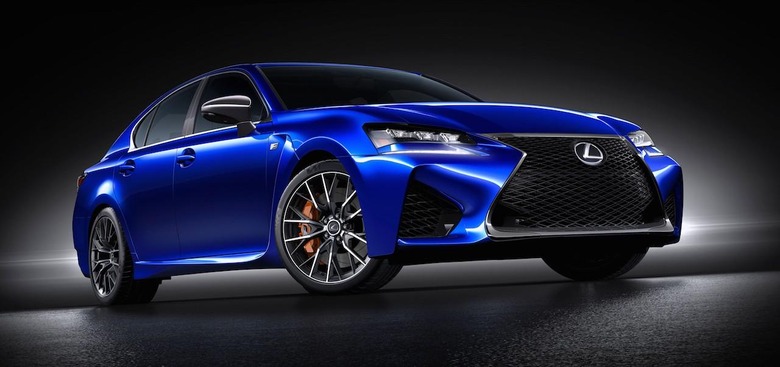 Lexus originally planned to save the big reveal of its new GS F performance sedan until the Detroit Auto Show next week, but the excitement simply got too much and so the 467 HP beast has broken cover. Latest in the Japanese company's F branded performance line-up, and spiritual successor to the smaller – but no less crazy – IS F that has so charmed us in the past, the 2016 Lexus GS F packs a 5.0-liter naturally aspirated V8 and a new unibody construction that promises track-capable stiffness and the sort of handling you might not associate with Toyota's luxury arm.
The mid-range Lexus GS might not seem the most obvious place to start when you're building a performance car, but the successes of rivals like Mercedes-Benz's E63 AMG, Audi's S6, and BMW's M5 add some context to the company's decision.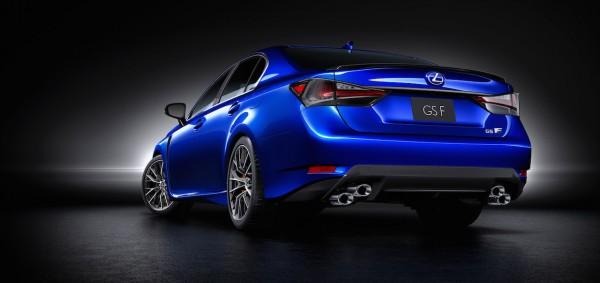 That doesn't make it derivative, mind. Lexus has opted to avoid turbochargers or superchargers, and leave the V8 to its own devices. As well as the heft 476 HP, it's good for 389 lb-ft of torque at 4,800-5,600 rpm.
It's paired with an eight-speed automatic transmission, with manual override. The same Torque Vectoring Differential (TVD) Lexus used in the RC F has been fitted, too, with three modes – standard, slalom for more nimble steering, and track for extra control at speed – to choose between.
However, since you might not want the thirst of a V8 during your commute, the engine switches between Otto and Atkinson combustion cycles so that it can prioritize either performance or frugality. Nonetheless, Lexus isn't saying what sort of mileage figures it expects.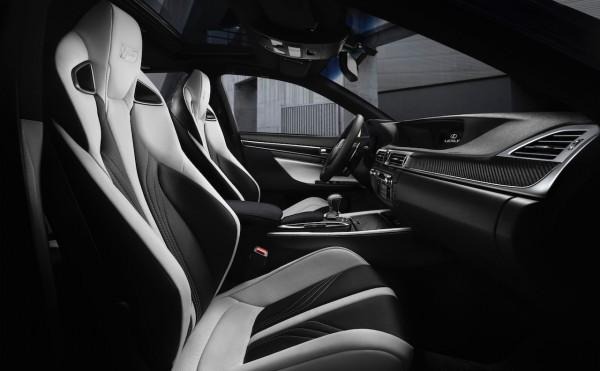 Inside, details are scant but there are heavily bolstered sports seats with F SPORT branding, and carbon fiber trim.
Under the swooping, heavily creased and slashed skin – upgrading the GS to Lexus' more recent design language – there's a new unibody with structural reinforcements and updated suspension. 19-inch wheels are standard, and the whole thing tips the scales at just over 4,000 pounds and measures 193.5 inches long and 72.6 inches wide.
We'll know more – including those all-important performance numbers – when Lexus gives the 2016 GS F its official reveal next Tuesday. SlashGear will be at the Detroit Auto Show bringing back all the news, so keep an eye on our Cars Hub for more!