2015 rumored to see two Nexus phones, but no tablet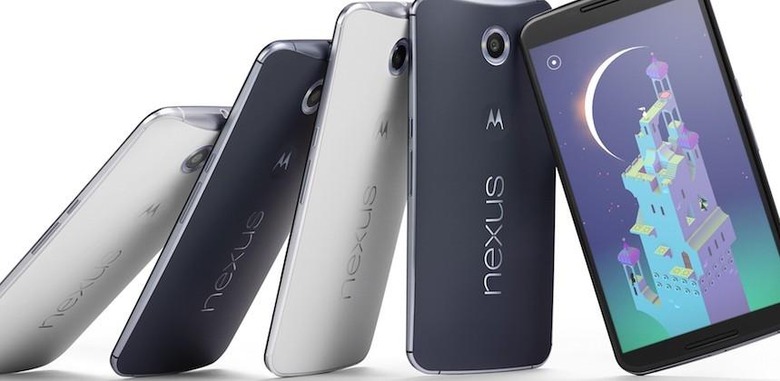 With Google's I/O developers conference only two days away, Android enthusiasts are eagerly awaiting news and details on the next version of the operating system, codenamed Android M. But while the event may primarily focus on software development, it can also be a starting point for speculation about what hardware will be released under Google's Nexus brand later in the year. One of the latest rumors building up is that there will be two Nexus smartphones to see release in 2015, however there may not be a Nexus tablet.
The talk about there being two Nexus phones is likely a safe bet at this point, as earlier this month we heard about both a 5.7-inch device coming from Huawei, as well as LG coming out with a more reasonable 5.2-inch phone. The Huawei is expected to compete in the "phablet" market later this fall with a Snapdragon 810 and a 3,500 mAh battery. LG's offering sounds very similar to the recent LG G4, with a Snapdragon 808.
Unfortunately if you're a fan of the Nexus line of tablets, there isn't much good news on the horizon for you. There has been absolutely no talk of a successor to last year's Nexus 9, which still offers one of the best Android experiences for a tablet device. Google officially discontinued sales of the Nexus 7 earlier this year, meaning the 9 is really your only choice at this point.
As for the Nexus devices of the recent past, the forthcoming Android M is also expected to bring about hard deadlines on how long older hardware will able to receive OS updates. From the sounds of it, Nexus devices will be eligible for major OS updates for 2 years after release, while security updates will be available for 3 years after the last OS release. If this turns out to be true, it would mean the Nexus 4 and Nexus 10 are done receiving new versions of Android, while the Nexus 5, 6, 9 and 2013 model of the 7 will be seeing their last new versions of Android later this year.
We'll have to wait for more solid information from I/O later this week, but at this point it seems unwise to set expectations beyond smartphones carrying the Nexus name this year.
SOURCE Android Authority