Replacing The Battery Pack On A BMW I3 Costs More Than You Think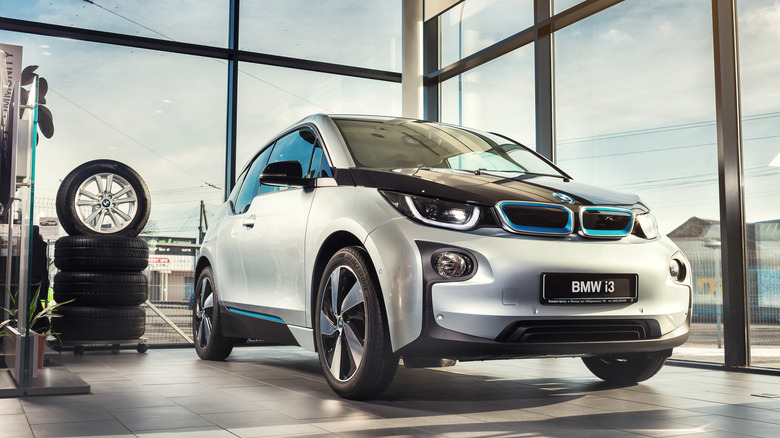 BONDART PHOTOGRAPHY/Shutterstock
German automaker BMW's path to electrification began in 2013 with the cutesy yet polarizing i3 electric car. It first debuted as a concept at the 2011 German Auto Show and hit worldwide showrooms two years later. It debuted with a 22-kWh lithium-ion battery that delivered 81 miles of range, but it gained a more robust 33-kWh battery in 2017 to give 114 miles of range. The i3 REx (Range Extender) variant also came that same year. It came equipped with an upgraded 33-kWh battery and a two-cylinder gas engine.
BMW ended i3 production in 2021 to focus on its modern yet snouty EV lineup, but there's still a lot to love about the brand's first-ever mass-produced electric car. If the out-of-this-world styling is not enough, then maybe i3's suicide rear doors and CFRP (carbon fiber reinforced plastic) architecture are convincing enough to merit attention. But given the low range numbers of the BMW i3, we'd be more concerned about battery replacement costs, and the amount would probably raise your eyebrows.
BMW i3 battery replacement: Prepare your wallet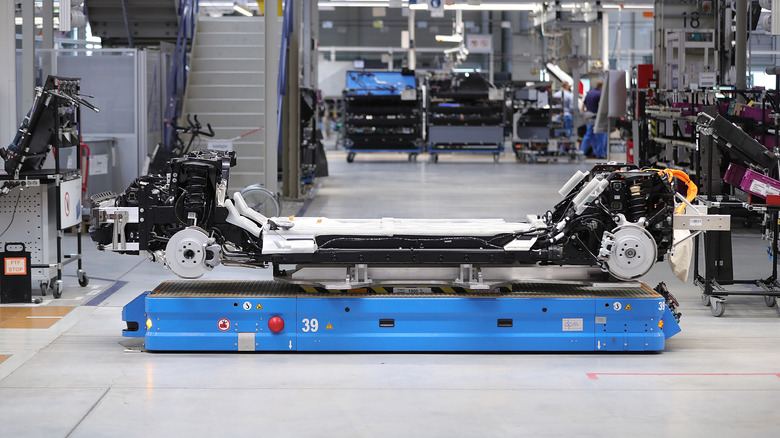 Bloomberg/Getty Images
Electric vehicles are great since they run faster and quieter than good old, fuel-sipping gas cars. And with fewer moving parts that require less periodic lubrication, it's easy to assume that EV maintenance costs are more economical than servicing a gas-powered vehicle. However, the battery that makes everything possible is the most expensive component in any EV. The BMW i3 leaves the Leipzig factory with an 8-year battery warranty. But if the guarantee expires, you'll be left with a hefty repair bill when it's time to replace the battery.
In a 2016 Society of Automotive Engineers (SAE) report, early variants of the BMW i3 (manufactured from 2013 to 2016) would cost $16,000 to replace their 22-kWh battery pack. Come to think of it, the Chevy Volt's battery is a whopping $27,000 before tax and labor. Furthermore, replacing the battery pack in a Volkswagen e-Golf is around $24,000, so the BMW i3's sixteen-grand battery replacement cost is not too bad.
However, things change if you consider the i3's higher base price. Whereas a Chevy Volt and VW e-Golf started at under $35,000 and $33,000, the BMW i3 starts at about $45,000 before tax credits. Additionally, the i3 Range Extender could reach over $50,000 after options, and you'll need to spend more to replace its larger-capacity 33-kWh battery. Considering it offers a 50% greater capacity than the smaller 22-kWh battery, it's safe to assume you'll spend about $25,000 or more to get your BMW i3 back on the road.