BMW Spills First Details On Its Next-Gen Electric Cars: What We Know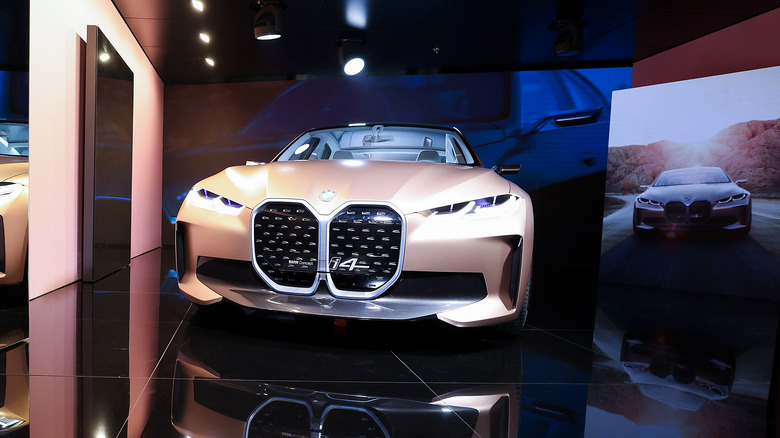 Lintao Zhang/Getty Images
BMW is fresh off introducing its cheapest electric car to date, the i4 eDrive35, which will enter production later this year and hit the roads in the first quarter of 2023. But the company is already preparing a new generation of electric vehicles. During its Q2 2022 earnings call, the German automaker outlined the next step toward its fleet electrification goals that will be achieved with the Neue Klasse platform.
The first cars based on the Neue Klasse platform will officially debut in 2025. In the words of BMW AG board chairman Oliver Zipse, the new line represents "a complete reset for the car and our understanding of mobility."
The announcement actually marks the second coming for the Neue Klasse line, which saw its original introduction in 1962. Back then, the line redefined midsize sedan appeal and helped triple the sale of BMW cars in just a decade. Notably, the company considers it a progenitor of the modern BMW 5 series cars.
In 2022, BMW is again laying the groundwork for a fresh Neue Klasse portfolio. Zipse has promised that the first glimpse of Neue Klasse vehicles will be offered at the IAA 2023 event, while the official debut of these next-gen cars will kickstart at its Debrecen plant that had its foundation laid in June of 2022.
Bringing back the Neue Klasse charm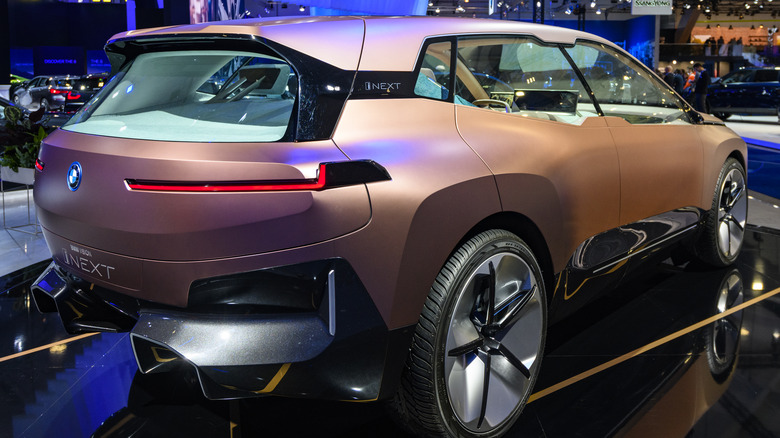 Sjoerd Van Der Wal/Getty Images
The first wave of cars in the Neue Klasse lineup will include a sporty SUV and a BMW 3 Series sedan. The company hasn't shared any further details but has laid out ambitious plans for its new venture. The BMW chief claims that Neue Klass cars "should already account for more than half our global sales" by the end of 2030 (via BMW).
It is unclear if the Neue Klass family will be exclusively electric cars, but the company is already hinting at a hydrogen drivetrain for a select few models in the future. While it would be premature for BMW to ditch ICE cars in the immediate future since a lot of markets aren't ready with the necessary EV charging infrastructure, things are definitely look positive for its electric cars.
In July BMW announced that the sale of its electric cars has more than doubled in the first half of 2022, compared to the same span in 2021. According to a report from BMW Blog, which cites a reliable source, the first all-electric Neue Klasse car will be a new BMW iX, but a BMW 3 Series EV based on the Neue Klasse platform is also said to be in the pipeline.