How To Check Your Tesla Model 3's Battery Health And Avoid The Dreaded Phantom Drain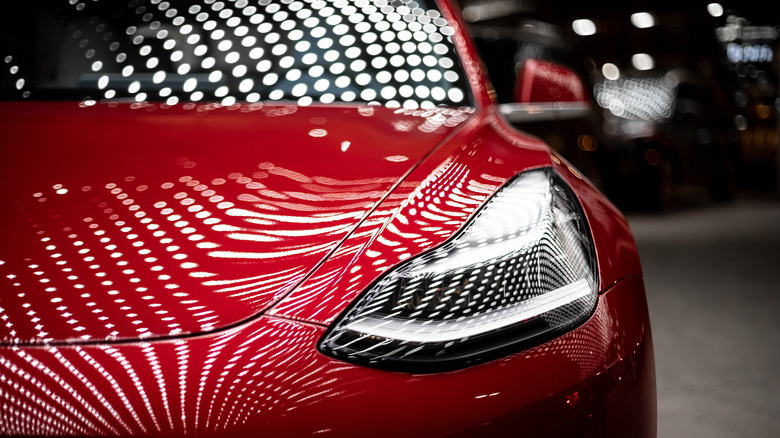 canadianPhotographer56/Shutterstock
There is one particular reason why Tesla has dominated the EV market since the Model S debuted in 2012. You probably know Tesla EVs as the quickest, most potent, and tech-filled battery-electric cars you can buy, despite them being among the costliest. But the primary reason Tesla is lording over its competition is due to its proprietary battery software and extended driving range. According to a 2020 report by Business Insider, Tesla is ahead of the curve in driver-assistance technology and over-the-air (OTA) software updates. The report adds Tesla could earn billions in deferred software revenue through 2022 as other automakers are left trying to catch up.
In a separate report by Inside EVs, the Tesla Model 3 now belongs to an elite group. The Model 3 became among the ten best-selling cars in the world as of 2021. It is also the world's most popular EV, although experts suggested the Model Y could outsell the Model 3 by the end of 2022. These rousing statistics have much to do with the higher range numbers of the Model 3 (and all Tesla EVs, in general).
Tesla Model 3 phantom drain: Does it exist?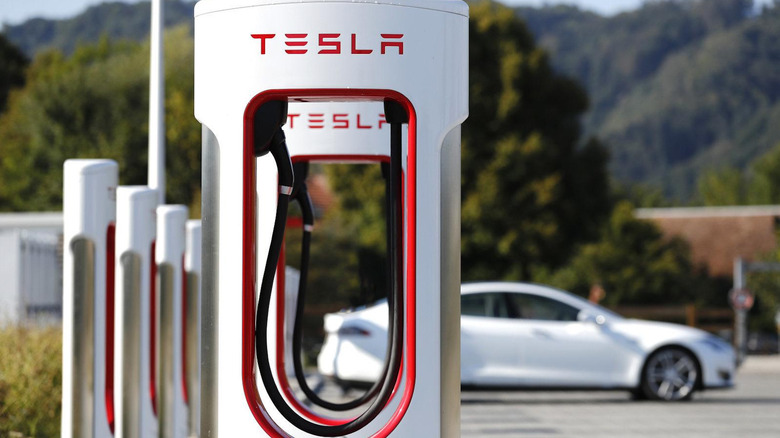 canadianPhotographer56/Shutterstock
As of 2022, the Tesla Model 3 RWD variant is good for 267 miles of range, while the dual-motor Performance version has an EPA-estimated 315 miles. But over time, your Model 3's battery will eventually degrade and affect the range numbers. There's also the issue of what experts call phantom drain or "vampire drain," a term used to describe the loss of battery power and mileage while the EV is off or idling (per EVSpeedy).
Tesla does not refer to "phantom drain" in Model 3 but acknowledges the condition in its owner's manual under the "High Voltage Battery Information" section. The automaker said: "When left idle and unplugged, your vehicle periodically uses energy from the battery for system tests and recharging the low-voltage battery when necessary."
Yes, phantom drain exists in all Tesla EVs and the Model 3, and reasonable power loss is normal if your EV is left unplugged for extended periods, just like a smartphone, tablet, or any battery-powered electronic gadget. Tesla adds the battery could discharge at an average of 1% per day (or no more than 10 miles of range) depending on temperature and the prevailing weather conditions. However, phantom drain rears its ugly head if the battery loses over a mile of range per hour.
Battery health check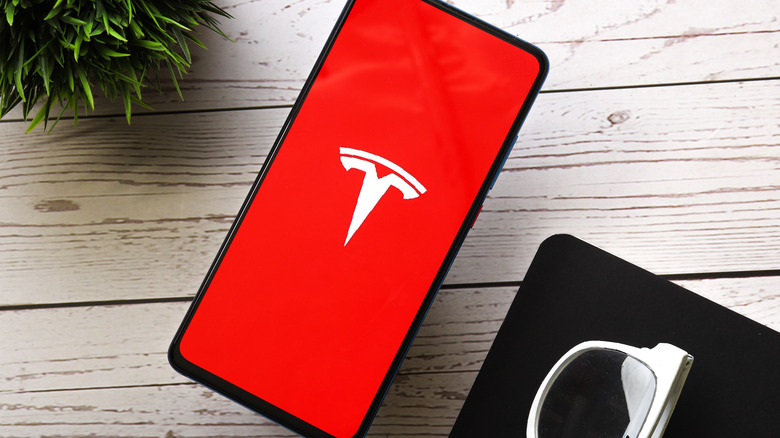 sdx15/Shutterstock
Electric vehicles require fewer maintenance checklists than gasoline-powered cars. However, it's worth checking the battery health whether you have a new or used EV. One of the simplest ways is to monitor the available range per full charge. If you notice drastic mileage loss, it could mean a battery problem or significant phantom drain. You can also download the Tesla mobile app to run a self-diagnostic tool and determine whether the battery is faulty or requires servicing.
How to manage phantom drain in a Tesla
You can minimize the effects of phantom drain by disabling particular features and third-party apps in a Tesla Model 3. For instance, disabling Sentry Mode will save one mile per hour (per Motoring Research), and minimizing Dog Mode and the Climate On features will eke out more mileage from your Tesla. Moreover, disabling Smart Summon Standby Mode allows your Tesla to "fall asleep" without consuming too much power. Other range-extending Tesla battery tips worth considering include not letting the battery charge above 90% (or fall below 20%), minimizing the use of Supercharging, and maintaining the correct tire pressures.