Elon Musk May Be Planning To Lay Off Most Of Twitter's Employees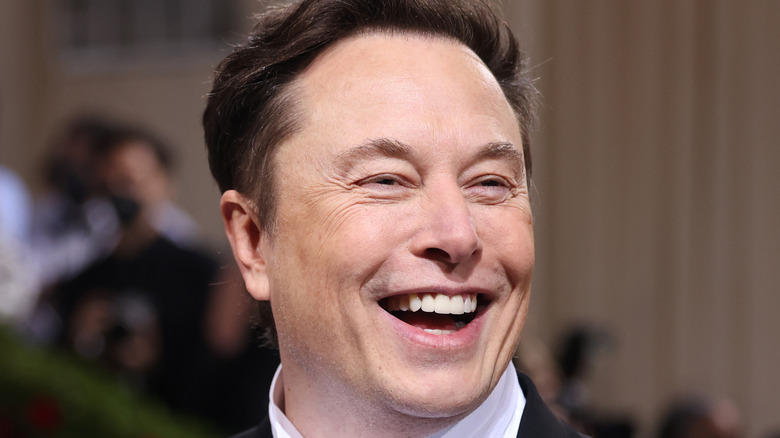 John Shearer/Getty Images
Most of Twitter's staff may find themselves out of work if Elon Musk completes his proposed takeover of the company. The world's richest man has reportedly told investors that thousands of employees are set to be shown the door when he takes charge of the social media network. That takeover could be finalized soon as both Musk and Twitter have until October 28 to close the deal, or else a nasty legal battle the parties have been fighting since Musk initially pulled out will restart.
Musk initially proposed taking over Twitter earlier this year, when he was revealed to be the company's largest shareholder. The Tesla CEO insisted he saw potential in the company, announcing some major plans to turn it into a "free speech platform" and to battle the bots on the network. He then decided to formally pursue a takeover. Talks soon got serious with the billionaire agreeing to pay a $1 billion break fee if he decided to withdraw, and the parties settled on a $44 billion price tag for the social media platform. However, things didn't go too smoothly from that point. 
Musk began to cast doubt on the number of Twitter accounts that were genuine and run by actual people. The SpaceX founder asked for what Twitter deemed an unreasonable amount of data along with a detailed account of how the company came to the conclusion that around 5% of its active profiles were bots. Talks eventually collapsed, with Musk withdrawing and claiming his concerns about Twitter's bot figures being inaccurate was the reason he killed the deal. Twitter did not let the matter lie though, and sued Musk in an attempt to get him to complete the purchase.
The takeover has involved a lot of drama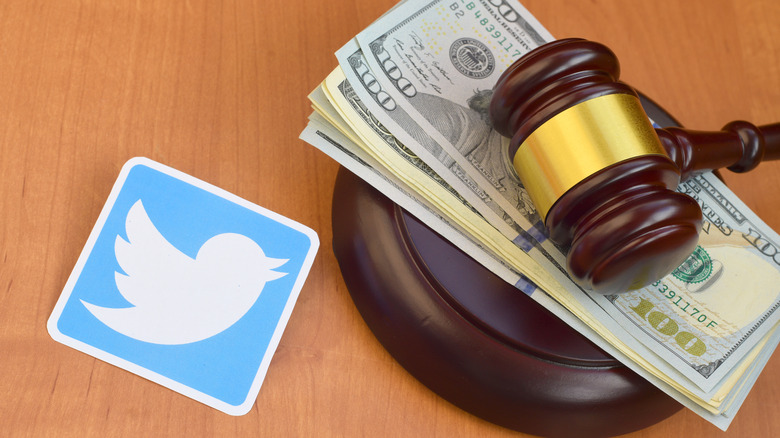 Mehaniq/Shutterstock
Twitter's court case against Musk has been many things: sensationalist, bitter, and downright wacky at times. But it hasn't been boring. It's had everything from Musk challenging the company's CEO to a debate, to suggestions it wasn't bots but World War 3 that made Musk change his mind, to memes suggesting the full legal battle was actually the billionaire playing 4D chess. It also has the potential to cost Musk billions in the end.
However, a judge may not be the one deciding the case's conclusion. Earlier this month, Musk made another U-turn and stated he intends to close the deal at the price he and Twitter initially agreed on — $54.20 a share, or around $44 billion in total. Twitter's board initially seemed skeptical but agreed to pause legal proceedings and attempt to finalize the deal. The trial was suspended until the end of October, with the parties having until the 28th to conclude their business and avoid heading back to the courtroom. Given the number of twists so far, there's every chance another issue arises and the whole saga drags out further. We'll know for sure in the coming days — and that could be a very long and nervous wait if you're a Twitter staffer.
Three quarters of Twitter staff could be let go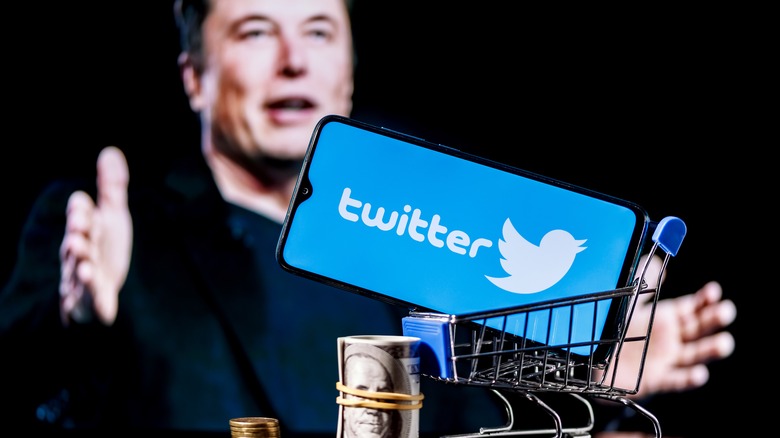 Sergei Elagin/Shutterstock
According to numerous outlets, including The Washington Post, close to 75% of Twitter's 7,500 workers could find themselves looking for a new job in just over a week's time. But in another interesting twist, as if this whole affair hasn't had enough of those, the redundancies may not actually be Elon's fault. There is a strong suggestion that the layoffs were bound to happen either way, and part of the reason Twitter's board was happy to entertain the world's richest man's offer was that it would help them avoid making a large portion of their workforce redundant.
In its report on the subject, The Washington Post suggests that Twitter's current board had to somehow cut $800 million from its payroll, which would see a quarter of its staff being let go. The company's infrastructure would also be hit hard by the proposed cost-saving measures. So regardless of who is in charge, it probably isn't a great time to be working for Twitter. Many experts, including two quoted in the Post article, agree Musk isn't going to have an easy time turning Twitter around. The businessman does have a history of making difficult decisions, though, including in recent times. Earlier this year, Musk outlined plans to terminate the employment of a 10th of Tesla's staff. If the Twitter layoffs do happen, those newly redundant employees might have some company in the unemployment line.