Elon Musk's Twitter Bail Is Turning Into A Nasty Legal Battle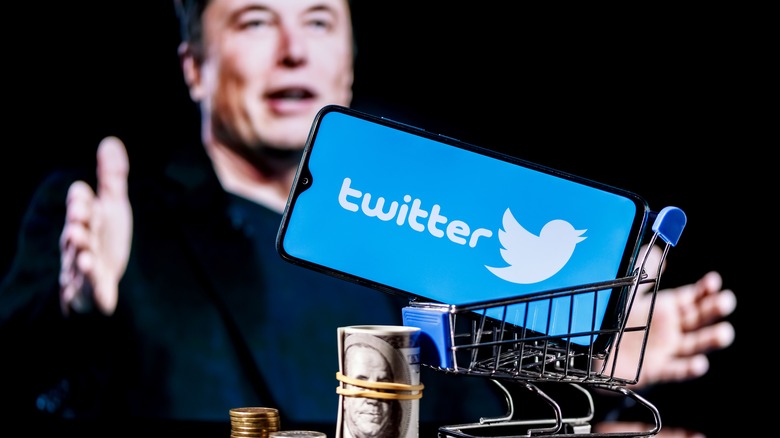 Sergei Elagin/Shutterstock
Despite Elon Musk withdrawing his interest in Twitter last week, the takeover saga seems to be far from over. The billionaire is now facing legal action after abandoning his $44 billion bid to take over the social media site. Musk's withdrawal centered around the number of Twitter accounts that are run by bots — the firm claimed no more than 5%, but the world's richest man believed the figure to be much higher.
Musk's plans for the social media platform were vague and, like many of his propositions, should likely be taken with a pinch of salt. But many of his proposals seemed to center around his commitment to free speech. Many people on Reddit and Twitter responded to Musk's plans negatively, citing worries about the proliferation of false information, and describing the platform the billionaire could potentially create as a "cesspool." Musk responded to criticism of his potential takeover by saying, "I hope that even my worst critics remain on Twitter, because that is what free speech means."
The Tesla founder has claimed as many as one-fifth of Twitter accounts could be fake and demanded the social media giant give his team "firehose" access to company data. Under the current terms, Musk could end up paying Twitter a $1 billion break fee. He could also see a reduction of up to around $5 billion from his total net worth.
The social media giant is bringing in legal help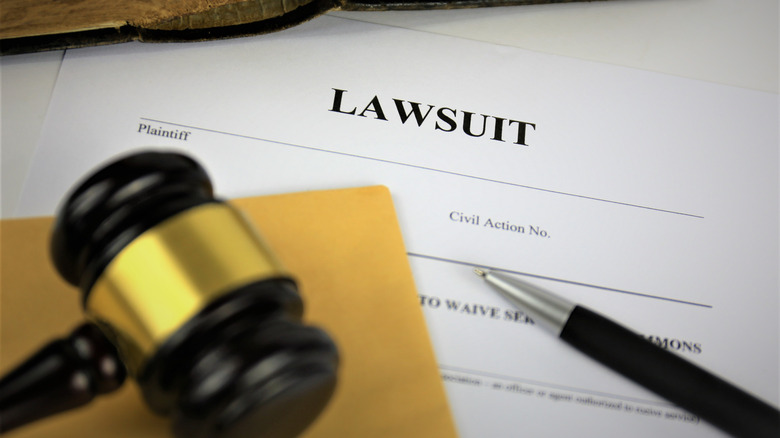 Ulf Wittrock/Shutterstock
Twitter has responded to Musk's withdrawal by bringing in some legal heavy hitters. San Francisco-based law firm Wachtell, Lipton, Rosen & Katz has reportedly been given the task of handling the legal battle against Musk. The firm had previously represented Musk in a case brought against him by Tesla shareholders. Musk was accused of improperly bailing out SolarCity when Tesla acquired it in 2017. When the case was settled and Musk was cleared of any wrongdoing last year, the billionaire was being represented by another law firm: Cravath, Swaine & Moore.
Wachtell, Lipton, Rosen & Katz operates the largest legal office in Delaware, where most U.S. corporations are based and where the case against Musk has been filed (via Delaware.gov). Through the case, Twitter — which had seen its share price drop rapidly as the failed takeover progressed — may be trying to seek more than the $1 billion break fee that had previously been agreed upon and could attempt to force the purchase through.
Some legal experts are pessimistic about Musk's chances. Equity analyst Brent Thill has labeled Musk's claims of excessive bots on the platform as "an excuse to back out of the deal," saying Twitter had "long made its 5 per cent figure public." Similarly, Columbia law professor Eric Talley highlighted how Twitter's figures are clearly labeled estimates and described Musk's arguments as "notably thin." The professor goes on to say Musk's actions could be a kind of "bargaining strategy" and while some requests to share data could be reasonable, the vast amount Musk and his team are demanding is not (via The Financial Times).
Musk seems to be brushing it off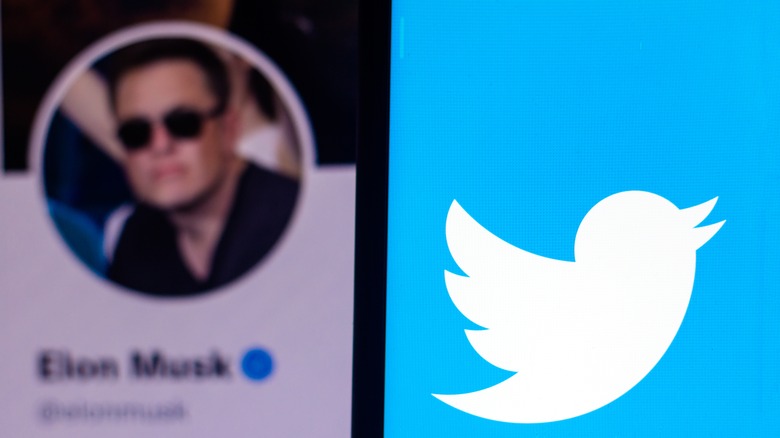 rafapress/Shutterstock
Perhaps unsurprisingly, Musk's response to the legal news seems both unbothered and meme-based. He initially posted a four-panel meme with pictures of himself in various states of amusement on the right-hand side (via Twitter). The first panel was captioned, "They said I couldn't buy Twitter," followed by "then they wouldn't disclose bot info." The meme goes on to highlight the current situation with the words "now they want to force me to buy Twitter in court," before finishing off with "now they have to disclose bot info in court."
The suggestion that getting sued is actually part of a Musk Masterstroke continues with a Chuck Norris-based meme. Musk posted a picture of the martial arts icon sitting at a chessboard with one white pawn against a full set of black pieces (via Twitter). It is followed by a tweet that simply says "Chuckmate." Musk then seemed to ignore the subject completely, posting some news about Starlink coverage, and then a seemingly irrelevant tweet about getting better quality sleep. 
The billionaire crypto-enthusiast said: "For improved quality of sleep, raise head of your bed by about 3" or 5cm and don't eat 3 hours before bedtime." Elon Musk is no stranger to the inside of a courtroom, having faced a number of legal challenges over the years. Recently, a case was lodged against the tech entrepreneur that blamed him for losses related to the meme-based cryptocurrency Dogecoin. Musk has been accused by the claimants, who are demanding damages of more than the world's richest man's net worth, of running a crypto-based pyramid scheme.