SlashGear Asks: What Company Makes The Worst-Looking Supercars? - Exclusive Survey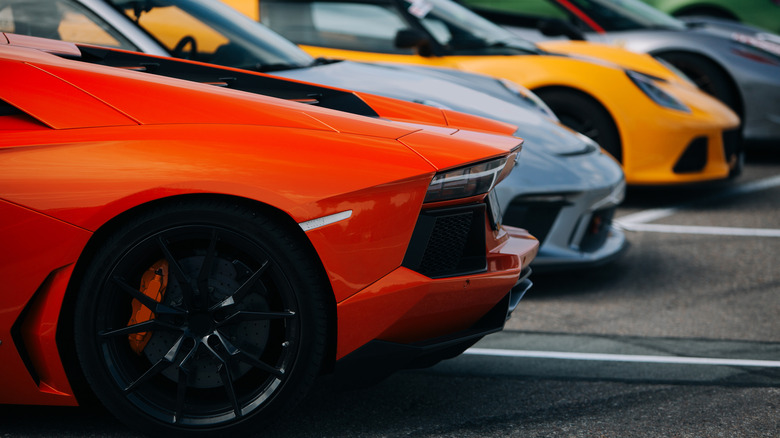 BoJack/Shutterstock
Lamborghini, Aston Martin, Maserati, Ferrari, and McLaren are some of the most popular brands that are synonymous with supercars. For a car to be defined as a supercar, it must be superfast with incredible performance. A supercar is also made with a design and personality that is so unique, you can distinguish its maker at a glance. For instance, if you're a car enthusiast, you can easily tell apart Ferrari and a Lamborghini — interestingly, the founder of Lamborghini was inspired to design supercars after he was insulted by Enzo Ferrari.
Supercars are also exclusive, and a brand like Lamborghini sells about 8,000 vehicles per year on average. Because supercars require a lot of bespoke attention and detail to produce, they're expensive — the high-end models could cost you over a million dollars. But you can still find high-performance supercars for less than $200k. 
Even so, supercars are expensive and if you're going to pay over $150k, you probably want to get something that looks nice, at the very least. Of course, beauty is relative, but we took a stab at figuring out which supercar brand misses the mark the most when it comes to supercar aesthetics. Once we had a shortlist, we did a survey to figure out which brand our readers think makes the worst-looking supercars.
By a rather narrow margin
BoJack/Shutterstock
In a SlashGear poll of 590 respondents in the United States, 25.93% thought McLaren makes the worst-looking supercars. Some McLaren supercars have a reputation for their uncompromising looks — as McLaren himself said of the Senna, which was developed with an "unforgiving design in pursuit of absolute performance." 
The McLaren Senna is an example of a vehicle from the brand that delivers performance at the expense of aesthetic beauty. It's been dubbed "ugly" by Car Throttle and "not a conventionally beautiful looking car" by Top Gear. It's also worth mentioning that McLaren sells half as many supercars compared to other Italian supercar brands like Ferrari or Lamborghini. 
But not everyone thought McLaren makes the worst cars; 24.07% of the survey participants chose Maserati and 23.05% picked Aston Martin. Lamborghini came in fourth at 18.31% and Ferrari was the most favored brand considering only 8.64% thought it makes the worst-looking supercars. Back when we asked our readers which supercar brand they would prefer, most people picked Porsche followed by Lamborghini and Aston Martin.