ZTE Grand X 4 Brings Affordable Power To Cricket Wireless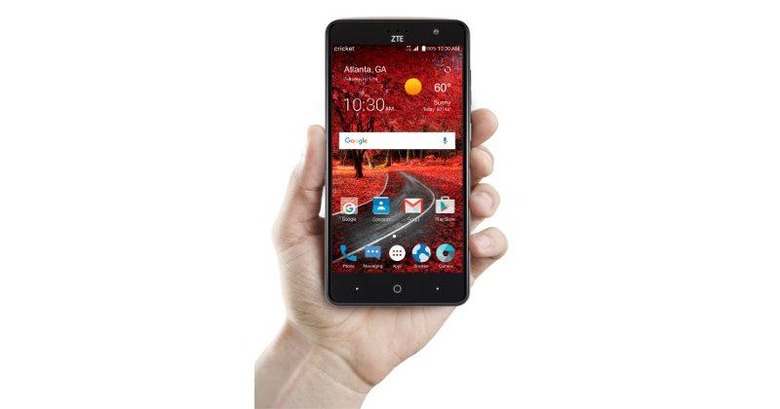 It has been a very busy two months for ZTE in the US. First, it launched the Axon 7 Mini in the country for the first time. Then it wrapped up it's crowdsourcing campaign for a smartphone. Finally, it brought the ZMax Pro to T-Mobile, after enjoying some alone time with MetroPCS. Now, it is heading for Cricket Wireless and it is bringing along the ZTE Grand X 4, successor to the same line that prepaid carrier got in January, promising you won't have to compromise on features just to get a low price.
Make no mistake, the ZTE Grand X 4 is a mid-range device bordering on the low-end. It is powered by a Qualcomm MSM8917, a.k.a. the Snapdragon 425, a 64-bit quad-core processor running at 1.4 GHz. There's 2 GB of RAM and an initial 16 GB of expandable storage. And the display? A 5.5-inch HD, yes 720p, screen. The cameras are not exactly exciting, with a 13 megapixel Full HD sensor on the back and a 5 megapixel HD camera on the front.
Despite those rather middling specs, ZTE assures Cricket Wireless customers that they will enjoy some of the amenities of high-end smartphones. In particular, it is quite proud of the fingerprint scanner on the back. In addition to unlocking the smartphone, the sensor can also be repurposed for other actions, like launching an app or taking a photo. This makes the Grand X 4 one of the few smartphones to sport a fingerprint sensor with a price tag below $200. Below $150 even.
That's because Cricket Wireless will be selling the ZTE Grand X 4 for an equally measly price of $129.99. Sales begin on 18th November and the smartphone will be available from both online and physical Cricket Wireless stores.