ZTE's crowdsourced product: an eye-tracking, self-adhesive phone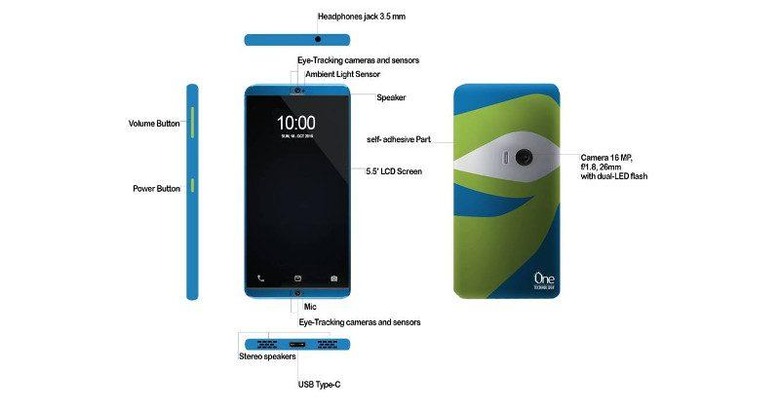 The people have spoken. Finally putting an end to the unorthodox, somewhat insane, not to mention risky, crowdsourcing project, ZTE USA has revealed the finally tally of its CSX stunt. After whittling the useful, sometimes wacky ideas down to five, the ZTE community has voted that the company's next mobile device will be a smartphone that can use eye-tracking to control and navigate the interface. And, to facilitate that completely hands-free operation, the device can also stick to walls as well.
While almost all companies claim that their products are designed and developed with customer feedback in mind, ZTE took that to a literal level. It asked the crowd what it thinks should be ZTE's next mobile product. Of course within technical and financial reason. Still, that has produced quite a number of proposals, some of which even made it to the final five.
That five included an underwater, VR interactive diving mask and a Powerglove that, in a reversal of functionality, was controlled by a smartphone and not the other way around. And while most of the proposed devices had some unique feature or hardware, it is interesting that the concept of a "Stock Android Flagship Phone", ala a Nexus, made it that far.
In the end, however, the crowd voted for "Eye Tracking, Self-Adhesive Phone". The idea behind this device is that you won't have to use your fingers just to scroll and tap on the user interface. It's not only handy, pardon the pun, but could also be a critical feature for people with physical handicaps. Amusingly, that goes hand in hand with a self-adhesive feature, that will let you stick the phone to walls so you can browse Twitter while brushing your teeth or putting on make up. That might be a bit harder to pull off well compared to implementing eye tracking controls.
Now that the vote is over, the journey to actually making the product commences. If all goes according to plan, it will make its first public debut at CES 2017.