YouTube Remix On-Demand Music Spotify Rival Leaks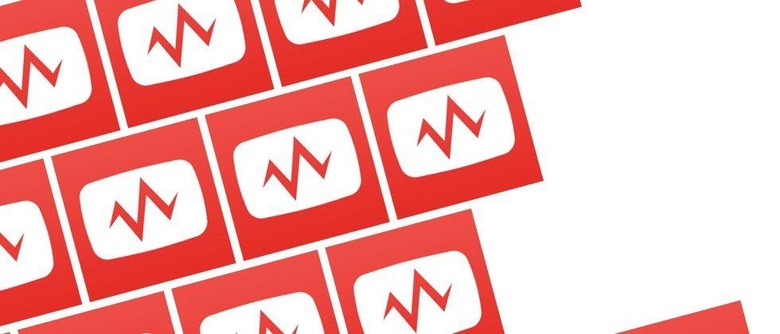 YouTube is preparing to make yet another attempt at getting music fans to pay for streaming, with a new service in the works to try to coax better revenues from the video site. The company has made several attempts over the past 5-6 years to better monetize its content, most recently focusing on videos – including music, but not limited to that – which it offers ad-free to subscribers of YouTube Red.
That was a 2016 reworking of YouTube Music Key, which itself had launched two years prior. Google has its own streaming music service, meanwhile, Google Play Music, which launched in 2011 with audio-alone. Now, according to insiders, there's a fourth try to crack the space, with what sounds like a blend of both products.
It's being internally referred to as YouTube Remix, according to Bloomberg, though what it might launch publicly as is unclear at this point. According to their sources, Remix would offer on-demand streaming from a catalog of songs, much in the same way Spotify, Apple Music, and indeed Google Play Music do today.
Along with that, however, would be "elements from YouTube" like video clips, presumably including music videos to go with songs. However, YouTube Remix could also feasibly offer behind-the-scenes interviews with bands, live shows using YouTube's livestreaming technology, or even original content. That's something YouTube has already been doing on YouTube Red, though not with a music focus.
The company has reportedly already been in contact with artists, in the hope of persuading them to promote YouTube Remix. That's music to the ears of industry execs, too, who had initially expected YouTube Red to be more centered around song and album content than it turned out to be. Signs it could finally be happening came earlier in 2017, when much of the Google Play Music team was incorporated into the YouTube division.
It would put YouTube, and parent company Alphabet, directly against rivals like Apple Music and Spotify, which have been far more successful in coaxing music fans to open their wallets and pay for a monthly subscription. That's despite YouTube actually being among the top places listeners go to access tracks, even if most of them currently do so with advertising interspersed. It's unknown at this point how Google might leverage its Android footprint with some sort of tie-in with YouTube Remix, in a similar way to what Apple does with Apple Music and iOS devices.
According to the insiders, YouTube has an aggressive roadmap for launch. The goal is apparently to have YouTube Remix public by March 2018, indeed. No word at this stage on what sort of monthly subscription fee might be involved, though most rivals charge under $10 per month for full catalog access.