YouTube Red Original exclusive content coming 10th February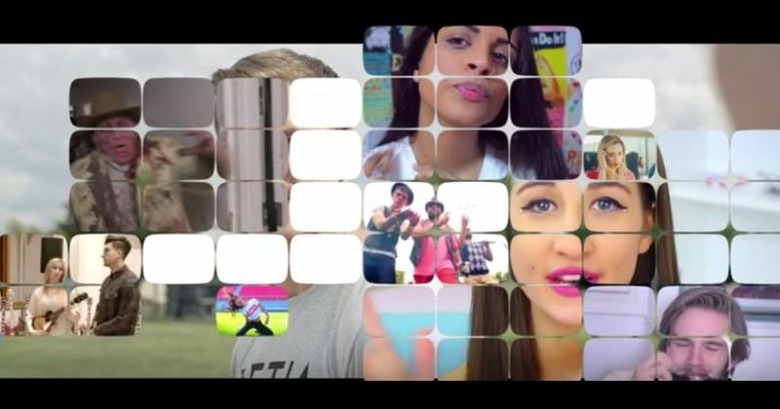 "The time has come," the Walrus said. Or in this case YouTube said. October last year it launched the new YouTube Red subscription service but ever since that day, all that subscribers have enjoyed were ad free viewing and listening. In little less than a week, YouTube will be delivering the other half of that promise: exclusive, original content. On February 10, YouTube will be releasing a new online video series and three full-length films featuring some of the most famous characters and groups on YouTube.
Most of these shows and personas are probably no secret to anyone. Gaming sensation PewDiePie, for example, has already had his fair share of fame, or even infamy, both on the Internet and on TV. And now he is returning to his roots. Sort of. Scare PewDiePie will see the eponymous YouTube star take on the thrills and frights of his own favorite gaming scenarios, made possible by the creators of the The Walking Dead.
While the above will be a running series, the other forerunners of YouTube Red Originals are one-shot movies. A Trip to Unicorn Land follows Lilly Singh, more popular on YouTube as "Superwoman" as she goes through 26 cities around the world carrying the message that happiness is the only thing worth fighting for.
AwesomenessTV, a joint venture involving DreamWorks Animation, also comes to YouTube Red with Dance Camp, where friendships are made and tested all through the power of the dance.
And for some light-hearted fun, Lazer Team chronicles the adventures and misadventures of four small town "losers" who, of course, gets to save the world when they come across and alien ship.
And this is just the beginning, YouTube says. More shows and movies are promised to come later this year. Depending, perhaps, on the reception of these pioneering titles. YouTube is embarking on a slightly new venture that will transform itself from a curator of content to a creator itself, though it is still up in the cloud whether there will be a big enough market for this to make it profitable.
SOURCE: YouTube