Xiaomi makes an electric bike that's actually pretty rad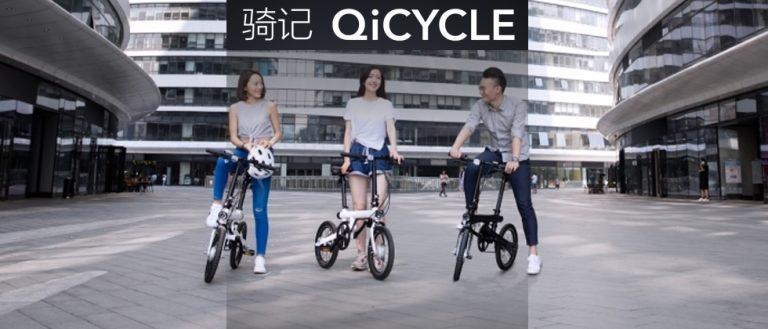 In an announcement that should surprise nobody, Xiaomi has entered another new market with an electric bicycle. It's called the Mi Qicycle Electric Folding Bike, and it's just launched this morning in Beijing, China. According to Xiaomi's Vincent Khoo, "Xiaomi is not a smartphone company, but we are a technology company. Why not enter another field such as transportation?" This bike folds up, runs on a rather massive battery, and comes with its own app.
This bike comes with a 3-speed gear hub from Shimano and works with a 250W 36V "high-speed" motor. Also inside are Panasonic 18650 20 x 2900mAh lithium-ion battery cells. They suggest that this is the "same battery used by Tesla." This bike's battery works with a "self-developed Battery Management System" that allows the rider to go 45km on one full charge.
Using its own "Trip Computer," this bike is able to record speeds and distance, sending said information to your smartphone wirelessly with its own app. This app also shows power, dynamic power, and calories you'll have burned by riding. The companion app also shows bike status and GPS navigation information.
There's also a WiCYCLE display on the bike's left handlebar which shows real-time information like speed, distance traveled in the bike's current trip, and battery power remaining.
Using its own Torque Measurement Method (TMM), this bike assists the bike rider's pedal power.
The bike is "made of carbon fiber" and weighs in at 14.5 kg. This bike will be priced at ¥2999 ($455 USD).
And I sincerely wish that this company were able to mass-produce products like this in the United States right this minute. If only there were a way for Xiaomi to drive their full product line into the USA without having to rip through lines and lines of red tape. But that's just not possible. Not yet!
Have a peek at this rumor and this approach with Google and this American Flag Mi logo article as well.