Xbox VR headset tipped for 2015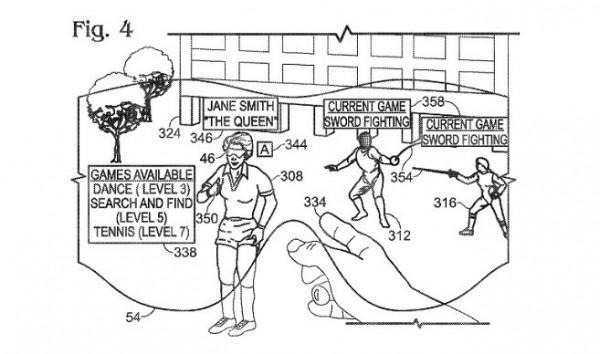 A new head-worn virtual reality gaming device has been tipped for release next year by Microsoft. This headset would bring features that closely resemble those of Sony's Project Morpheus for PlayStation 4, while Microsoft's device would more likely focus on Xbox One-based gaming. Microsoft would also be competing with Oculus VR and their Oculus Rift head-worn virtual reality system which, like Sony's Project Morpheus, is still in a developer beta mode right this minute as it's readied for a final consumer release.
This is not the first time we've heard of an Xbox One-based VR headset. Back in March, a source spoke with the Wall Street Journal about an Xbox-aimed Virtual Reality headset that'd be released separate from Microsoft's also-rumored Glass competitor. The patent in question was more of an Augmented Reality headset than a Virtual Reality headset – as seen here.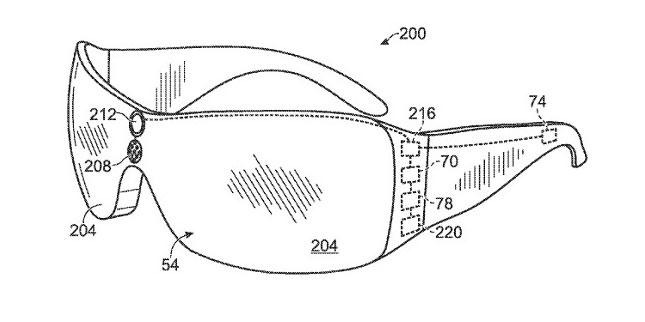 That Augmented Reality Headset appeared in a document made before the Xbox One was released. It suggested a potential release year of 2015.
Back in July of 2013, Oculus VR CEO Brendan Iribe suggested that the Oculus team wasn't convinced that working with Xbox One or PlayStation 4 would be worth the effort.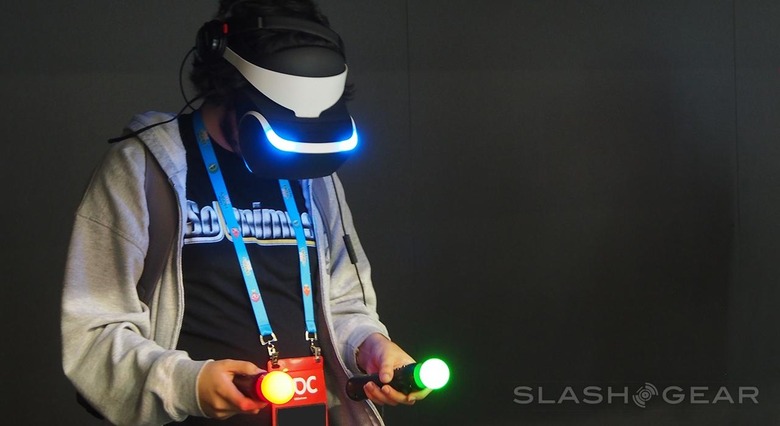 Here in December of 2014, a Digitimes rumor from "sources from the upstream supply chain" suggest that Microsoft will unveil their head-worn virtual gaming device in June. They suggest that E3 2015 will be the place where Microsoft will make their first big bang.
We're going to go ahead and guess that if Microsoft is, indeed, creating a VR headset for Xbox One, that it's more intricate a solution than what Google has working for mobile in Cardboard.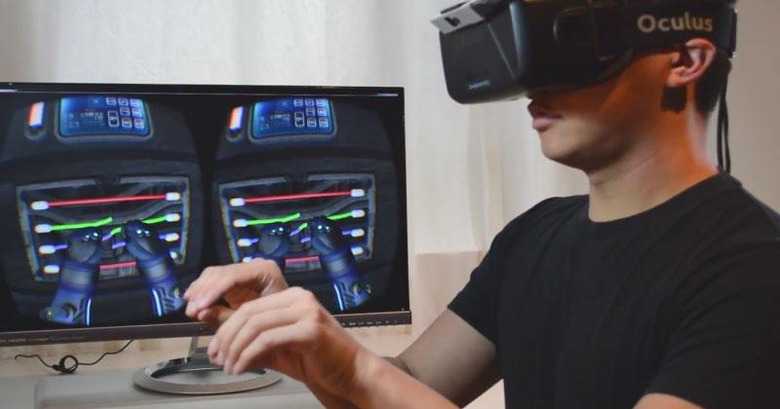 An Xbox One-based VR headset would require a physical connection to the Xbox One console unit and would likely include Kinect connectivity for full body tracking.
Oculus VR recently acquired several groups that'll very possibly lead to hand tracking. Imagine Microsoft getting there first – with your entire body.