Xbox One AR gaming glasses appear in Microsoft patent

It looks like Microsoft is taking a dip into the wearable technology pool with a new patent that reveals plans for a pair of augmented-reality glasses that would be used during multiplayer gaming to receive voice commands, track your eyes, and recognize the faces of other players. As such, these glasses take a different approach than Google Glass.
The drawings included in the patent application show off a pair of wonky-looking glasses with sensors along the side and on the front that are used for locating gamers and tracking gestures. The information that the glasses collect can be used to send gaming invitations to friends, although that whole system isn't fully detailed, and it seems a little vague at this point.
The glasses were actually leaked last year when a 56-page document got out that detailed the glasses, as well some other information about the Xbox business. The document says that these AR glasses would hit the public sometime in 2015, but we wouldn't be 100% sure about that.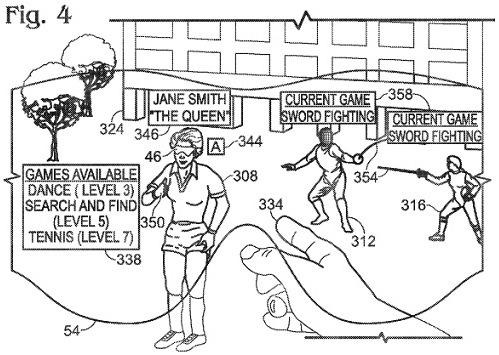 However, the document also talks about the next Xbox (the Xbox One as it's now called), touting a 2013 release date with a second-generation Kinect included. The document listed a price of $299, which is way off, but the document may have at least a little bit of merit. Seeing as how this is only a patent right now, a 2015 release period seems realistic.
It'll be interesting to see how these glasses will be implemented with the Xbox One in the future, and whether or not they can be used to communicate directly with the Kinect. Of course, this is also just a patent, and most of time, patents never see the light of day as an actual product, so keep that in mind.
VIA: Laptop Mag