Microsoft Google Glass rival in the works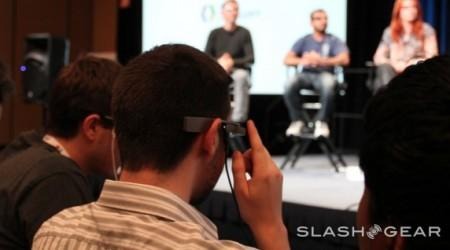 It would appear that the folks responsible for creating new and exciting products for Microsoft have found their way in to the wearables business this month as a tip arrives on a Windows-based Google Glass rival. This device would be eyewear along the lines of Google Glass, but would aim for not only a head-based unit – Microsoft is apparently looking in to all segments of the wearables universe. This unit was tipped by anonymous users close to the matter speaking with the Wall Street Journal, also cautioning the fact that this Glass rival might never make the mass market.
The key idea here isn't that Microsoft would create a direct competitor for Google Glass, but that they'll be entering the wearables market sooner than we previously expected. With the world of smart watches and embedded chips making their way into the mainstream, Microsoft doesn't want to get caught in a horse race without a horse. Therefore, they're jumping in head first.
"[Microsoft is] determined to take the lead in hardware manufacturing to make sure the company won't miss out on the opportunities in the wearable gadget market." – Anonymous source speaking with WSJ
This same source speaks to the idea that Microsoft is testing it's own "web-connected watch", suggesting groups like Samsung had a bit of influence on the market recently. Rumors of an Apple "iWatch" have persisted as well for many months (and years, even), while Google's Android software already works relatively well with basic wrist-based displays. Having a peek at the tag portal for the word "watch" will bring you down a rabbit hole here on SlashGear of particular interest.
Microsoft's recently acquired brand Nokia (their devices division, at least) let several devices be revealed this morning in Dubai at Nokia World, holding back the rumored Nokia smartwatch we've seen several times in the recent past. Microsoft's most recent release of a piece of hardware was the Surface 2 and the Surface Pro 2, both of them tablets with kickstands and keyboards for versatility. It's likely today will play host to Apple's next generation of iPads, the Surface family's biggest competition, ready and willing to perpetuate the idea that wearables aren't quite ready to take the limelight quite yet.