Xbox One Won The Black Friday Battle Says Research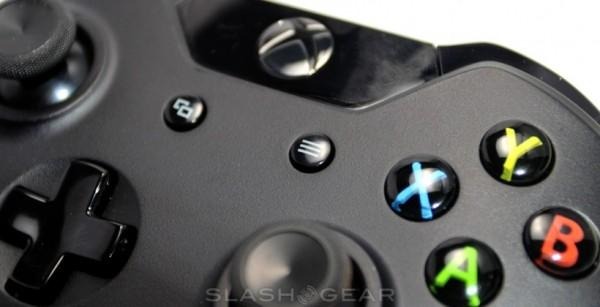 Microsoft's Xbox One may be lagging behind the PlayStation 4 when it comes to hitting sales milestones, but the console proved to be the winner when it came to Black Friday demand, with one analysis firm declaring it the clear leader in retail interest. InfoScout crunched the sales numbers on over 180,000 receipts from US shoppers on Friday, November 31, and found that more than half of all consoles bought were the Xbox One. However, while it was forced into second place, the PS4 still had a better year than in 2013.
Xbox One demand saw sales of the console comprise 53-percent of all recorded purchases, InfoScout says. In contrast, PS4 sales were 31-percent; lower, certainly, though an improvement on Black Friday 2013 when just 14-percent of console sales were of Sony's model.
Previous-gen gaming interest lagged behind, though there too the Xbox ousted the PlayStation.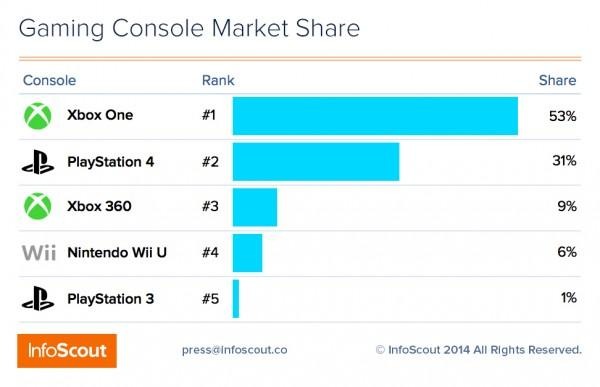 9-percent of sales were of the Xbox 360 – giving Microsoft a total share with the Xbox family of 62-percent – while just 1-percent were PlayStation 3.
Slotting into fourth place was the Wii U, making up 6-percent of sales. Early last week, Nintendo had eagerly announced a new game sales goal with Super Smash Bros. for Wii U.
With price one of the biggest factors shaping the decisions on what to buy that Black Friday shoppers make, it's likely Xbox One's $329 bundle – versus the $399 PS4 bundle – that helped Microsoft keep the top spot. According to InfoScout's research, over 90-percent of console buyers on Friday bought a bundle, and three-quarters said that it was the game itself that influenced their decision to buy.
Microsoft's big challenge is to continue its sporadic successes. Over the weekend, Xbox Japan's chief announced he would step down after underwhelming sales in the country, while Microsoft continues to refer to its recently-lowered $350 price as temporary, though with no sign of an solid end date for the promotion.
SOURCE Infoscout