Super Smash Bros. for Wii U sets Nintendo a US record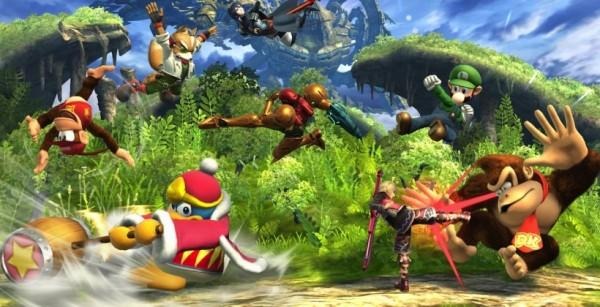 Turns out, all Nintendo needed to help lift the Wii U was a really, really popular game. The Japanese firm may have found it, too, in the shape of Super Smash Bros. for Wii U, which has become the fastest-selling Wii U title ever in the US. More than 490,000 copies – either physical or digital – of the game were snapped up by Wii U owners in the three days between November 21st and November 23rd, adding to what Nintendo says have been a total of more than 14m sales for the Super Smash Bros franchise in the US.
Nintendo suggests it's that franchise popularity, not to mention the paucity of games from it for consoles, that has helped make this particular launch a success. It's been six years since the last console title was released, the firm points out.
In the intervening period, Super Smash Bros. for Nintendo 3DS has been keeping the fires burning.
Fifth installment of the series, Super Smash Bros. for Wii U was released last Friday in the US. It'll launch in Europe on November 28th, Australia on the 29th, and finally Japan on December 6th.
Among the changes for the Wii U version of the game are an 8-player mode and new, exclusive characters. Meanwhile, gamers can create their own levels, and Nintendo plans to make sharing those custom arenas possible in due course.
What remains to be seen is whether Nintendo can maintain that momentum for the rest of 2014 and into the new year. The company has struggled to maintain its niche in the face of more powerful consoles from Sony and Microsoft, and has only recently shown signs that it might be more open to embracing mobile gaming, something critics have long suggested was an obvious evolution.