WWDC 2013 iOS 7: "polarizing" features coming up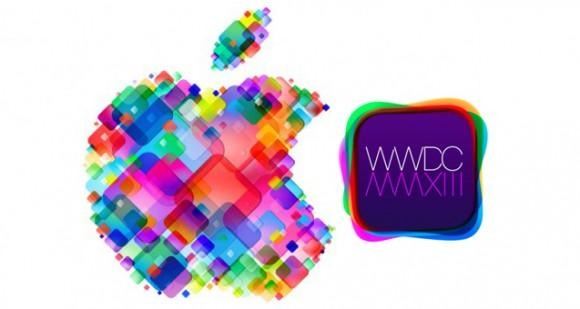 Last year at around this time, it wasn't exactly clear what Apple would be revealing inside iOS 6. It wasn't exactly a secret, either. Here on the eve of WWDC 2013, Apple has created a bit of an information vacuum surrounding their next-generation mobile operating system.
Here's what we know: we know iOS 7 will be revealed. It's one year after iOS 6, WWDC 2013 is the most obvious place to release Apple's next mobile operating system generation marker, and Apple has literally placed a massive "7" banner inside the Moscone Center.
That's where the yearly developers convention takes place, you'll be wanting to know, and that's where we're expecting to see some rather eye-opening changes for the iPhone, iPad, and iPod touch. While last years' reveal of iOS 6 showed the system to have new features and 3rd party brand integrations, the event wasn't joined by nearly as much hype as this years' WWDC keynote.
Flatness
What's been gleaned from the understanding that Jony Ive has all but taken command of the direction of iOS in time for this session is that things are about to look a lot less three-dimensional. Where one particular stand-out quote from a "former Senior User Interface Designer at Apple" back in April of 2013 suggested "the skeuomorphic approach" was "just terrible", it's been suggested more than once that Ive will be doing some "flattening" across the board.
On the other hand, Ive's contributions could be as simple as blurring the lines between the hardware and the software. Simplification by Ive, promised by Tim Cook, could be as simple as restructuring gestures across the display and solidifying the internal/external design chemistry of each of Apple's mobile devices.
Connectivity
Though you'll find more than enough suggestions for bits and pieces that may be changed in iOS 7 compared to 6 in our WWDC 2013 iOS 7 Expectations guide, it's quite unlikely we'll see no additions to iOS' ability to connect wirelessly between devices.
One of the most enticing suggestions thus far has been the addition of Apple's "AirDrop" system to iOS, thus making the moving of files – especially photos and video – all the simpler to and from your iPhone, iPad, iPod touch, and desktop computer. Though systems such as BU.MP have made kicking files from one device to the other an exercise in simplicity, the popularity of apps such as this suggest great need – or at least great potential – for such a functionality inside iOS itself.
What do you mean, "polarizing"?
It's not that iOS 7 will be adding a built-in polarization filter for photos – that's too simple to falsify. Instead the title of this article refers to a change in iOS so deep that it might push the core app refresh schedule back to 2014.
The suggestion that iOS 7's update to the Apple ecosystem will be "polarizing" comes from John Gruber (via MacRumors) in his "The Talk Show" talk show. It's there that he suggests that "the one word I keep hearing is that some of the stuff they are going to show is 'polarizing'". This particular episode of the show goes so far as to title itself "all the leaks are wrong" due to Grubers' insider tip to that tune about iOS 7.
Such a suggestion likely points toward the most common "leaks", those being the relatively less-than-finessed iOS 7 aesthetics appearing over the past few weeks: icon updates, the lot of them. In other words, trust no one!
The word "polarizing", on the other hand, reinforces the idea that iOS and OS X, mobile and desktop, will be pushed together and made to work with one another just as it was suggested back in April here on SlashGear when the WWDC MMXIII invite and logo were revealed. As the Apple software world's largeness was pushed last year, so too is it being suggested here to be finding common ground.
In other words: all those little colored squares that made up the Apple logo in last year's presentation of WWDC are in a stack here in 2013 (as seen above). Isn't it obvious?