Jony Ive set to flatten out Apple's iOS 7 software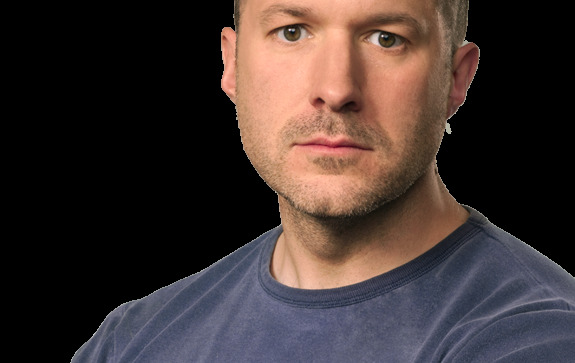 Jony Ive, Apple Senior Vice President of Industrial Design, will be redesigning Apple's iOS software and the new design is said to be more metro-like. According to several of 9 to 5 Mac's sources, Ive is set to flatten out the user-interface in iOS, getting rid of all of the glossiness and skeuomorphic designs and going for a more flat look slightly resembling the flatness of Windows Phone's interface.
Alongside the new, flat look, Ive will also be replacing all of Apple's native app icons with new, fresh icons. He will also be implementing polarizing filters that will make it more difficult for onlookers to spy on what you're doing. He wants to implement a "glance-able" interface that will let you view more information within one screen. The interface would be like a notification center.
According to 9 to 5 Mac, Jony Ive has always been against Apple's skeuomorphic interface, but Apple iOS's former Senior Vice President Scott Forstall was all for it. Now that Forstall is gone from his position, Ive has creative freedom to do as he wishes, and Tim Cook is all for it. In an interview with Bloomberg, Cook stated,
"Jony, who I think has the best taste of anyone in the world and the best design skills, now has responsibility for the human interface. I mean, look at our products. The face of this [iPhone] is the software, right? And the face of this iPad is the software. So it's saying, Jony has done a remarkable job leading our hardware design, so let's also have Jony responsible for the software and the look and feel of the software, not the underlying architecture and so forth, but the look and feel."
Ive's past work includes designing the hardware for Apple's iPad, iPhone, iPod and Macs, so Cook has faith that Ive's software changes would be a hit among consumers. Despite the revamped user interface coming in iOS 7, the sources tell 9 to 5 Mac that the learning curve isn't any more difficult than previous versions of iOS. The core apps and system fundamentals will perform similarly to the way they do now.
Jony Ive and Tim Cook are looking to revamp iOS altogether, and to stray away from the skeuomorphic design that was not only loved by Scott Forstall, but also by Steve Jobs as well. A former Senior User Interface Designer at Apple stated in an interview,
"Before Forstall, it was Steve Jobs who encouraged the skeuomorphic approach some say. iCal's leather-stitching was literally based on a texture in his Gulfstream jet. There was lots of internal email among UI designers at Apple saying this was just embarrassing, just terrible."
It seems like its not just Ive and Cook who are on board with a new UI revamp, but other designers as well. The two are taking a big risk by overhauling iOS's interface, because many iPhone users are comfortable and enjoy the skeuomorphic designs offered by the current iOS. Some say its one of the major aspects iOS holds over Android. But who knows, perhaps a new, flattened interface will be welcomed by the masses. We'll see for sure when WWDC 2013 rolls around June 10th-14th. Stay tuned with SlashGear where we'll be providing live coverage of the event.
[via 9 to 5 Mac]