Bump adds mobile to computer photo sharing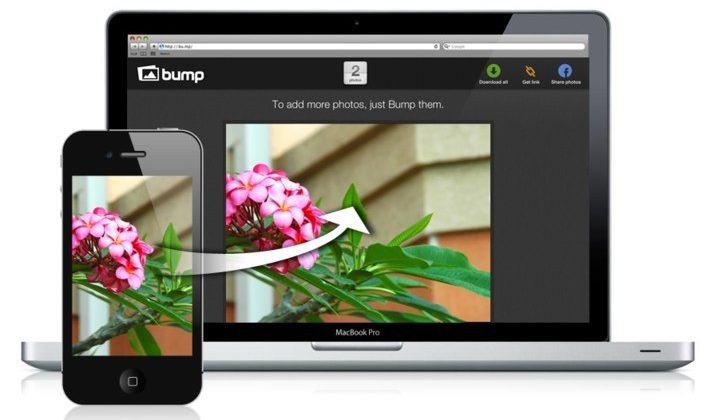 Bump was a novel little app that allowed you to share contacts and information by simply bumping two smartphones together. Now, the company is offering a new feature: the ability to transfer your photos to your computer using just the web browser. Users will be able to point their browsers to http://bu.mp in order to shift photos over from their phones to a computer without having to install any software.
Rather than having users connect to their computers using sync cables or emailing files to themselves, Bump has created a method which it believes is easier by leveraging the web browser. After photos are uploaded and you check them out on the computer, you can save them to the hard drive or share them out via Twitter, Facebook or IM. Bump hosts any uploaded photos for free too, so there's no fees to pay.
The company says that the web interface will work with any modern browser, including Safari, Chrome, and Firefox. The iOS app has already been updated to take advantage of the new feature, and you should be able to start moving photos right this very minute. Check the demo video for a detailed breakdown: