Wii U ZombiU So Unprofitable Ubisoft Puts Nintendo On Notice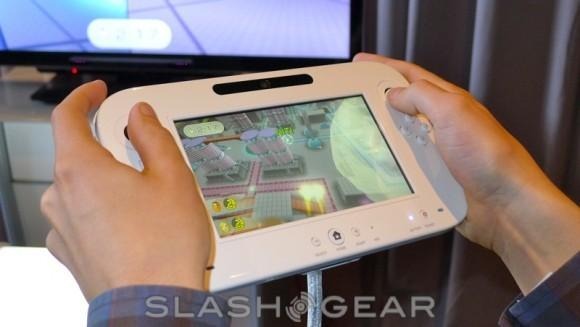 Dire sales of flagship games for the Wii U have left developers like Ubisoft, Activision, and EA freezing development for Nintendo's console, with launch titles like ZombiU failing to make a profit. The zombie game, one of the featured titles released alongside the Wii U in November 2012, was "not even close" to making a profit, Ubisoft chairman and CEO Yves Guillemot admitted to GamesIndustry, with the studio now having no intention to make a sequel and in fact opting to hedge its bets with cross-platform support on what was initially to be a new Wii U-only game.
Rayman Legends was first announced as an exclusive title for Nintendo's console, but the severely disappointing sales of ZombiU led to a rethink. Instead, the new game will be released for PS3, PS Vita, and Xbox 360 later this year.
Ubisoft isn't alone in its new Wii U reticence. Activision CEO and president Eric Hirshberg says that the studio has "no announcements now" about new Nintendo titles, proving unimpressed with lacking demand for its launch-day games. "It's been a disappointment when you look at sell-through" EA's Peter Moore says, bluntly, "and, as a company, we have to be very judicious where we deploy our resources."
In fact, Moore points out, aspects like lacking online engagement by Wii U users have left EA uncertain whether the studio's goals and Nintendo's gamers are ever going to match up. Online play has been significantly less than other platforms, with Wii U online player numbers "so small it's hardly worth running the servers" Moore says.
"It seems like a box that's out of sync with the future of EA" is the COO's conclusion.
Activision and EA both have no plans for new Wii U titles, at least that they're sharing publicly, while Ubisoft is giving Nintendo until the holidays to prove itself. "At the moment, we've said 'let's do through Christmas and see where we are from there" CEO Hirshberg says.
Nintendo, meanwhile, showed off several new games at E3 last month, though the titles won't arrive until later in the year. The company continues to insist that the upcoming Xbox One and PS4 aren't a threat, and refuses to consider discounting the Wii U.