5 things to consider before buying Amazon's Cloud Cam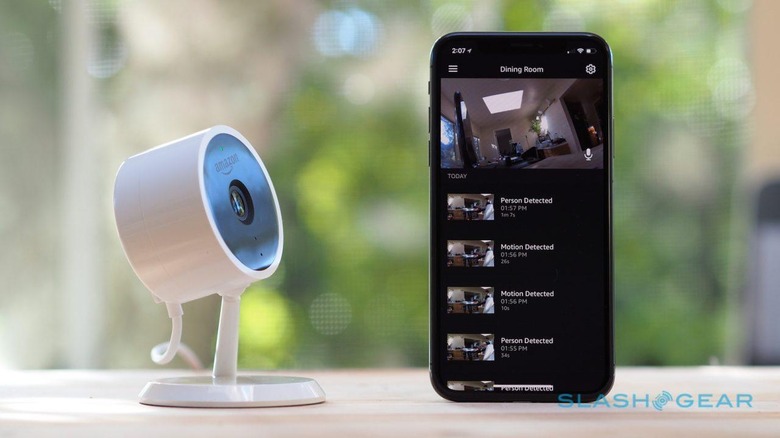 A connected camera is often the first place people experience the smart home, and the new Amazon' Cloud Cam wants to be the lens that's watching your rooms. Available from today, the $119.99 WiFi security camera promises easy setup, 1080p video both day and night, and handy extras like person detection and two-way audio. Still, it's not the first to the WiFi camera market, so is the Cloud Cam the best option today? Read on for five things to keep in mind.
It's one of the more affordable branded cameras out there
Nest may be the best-known of the connected cameras right now, but it's certainly not the cheapest. The latest Nest Cam IQ and Nest Cam IQ Outdoor are a hefty $299.99 apiece; they're packed full of tech, and you pay handsomely for that. The Logitech Circle 2 is $179.99 versus the Cloud Cam's $119.99, while the old-generation Nest Cam Indoor is $198. Netgear's Arlo charges $144.99 for a camera.
As anybody who has looked at Amazon for connected cameras knows, however, the segment is huge. If you're willing to stray from name-brands like Nest, Logitech, and now Amazon itself, there are bargains to be had. Question is, how well will they perform?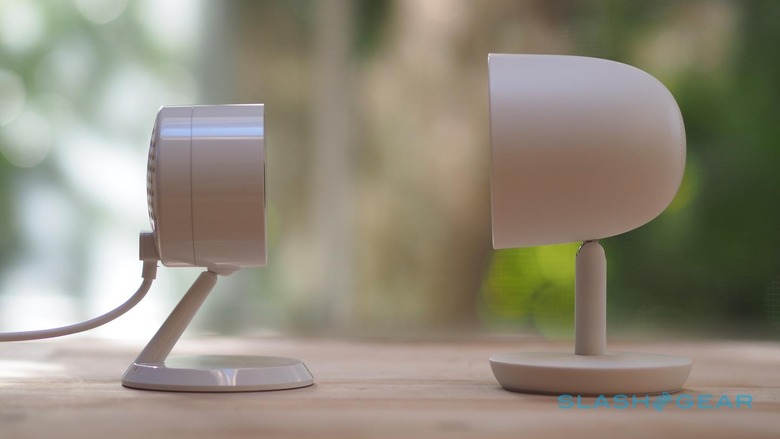 That's a two-part question, really. On the one hand, there are the obvious things like image quality and WiFi strength. On the other, there's the increasingly ominous concerns around connected device security: cheap WiFi cameras have been among the devices remotely hacked in recent years, because manufacturers haven't taken as many safety precautions as name-brands might. I'm not saying there aren't some bargains out there, but check the reviews closely to make sure you're not wasting money on what turns out to be a lemon.
Right now Amazon Cloud Cam is indoor-only
Unlike some rival systems, Amazon has opted for an indoor-only camera for its first product. The Amazon Cloud Cam can be left standing on a table or shelf with its little stand, or fixed to a wall with the included mounting plate, but either way it has to be indoors. Get it wet, and you'll probably have to buy a new camera.
If you're wanting outdoor functionality, therefore, you'll need to look elsewhere. Nest Cam IQ Outdoor is weatherproof, but expensive. The Logi Circle 2 is much more affordable, and it's cheaper. We're fans, for all the reasons you can read in our recent review.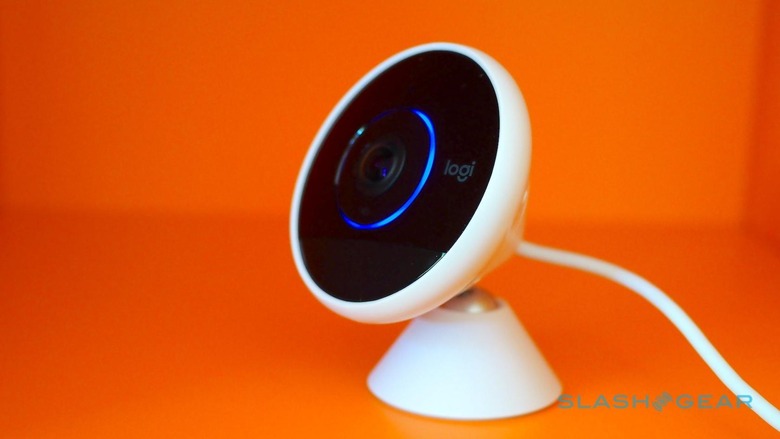 If you're setting up a whole-home security system, it's great value
Amazon's main strength as it tries to break into this segment is value. A single Cloud Cam is $120, but if you buy two it's $199.99, which means you save $40. Buy three, for $289.99, and you can save almost seventy bucks. That means you're getting three cameras for the price of a single Nest Cam IQ.
The value adds up most when it comes to cloud service, however. Like most of the branded players, Amazon's goal is to get you to sign up for a monthly subscription, which covers things like downloading clips of detected motion, person spotting, and extended recording periods. However, unlike its competitors Amazon's cheapest plan includes support for three cameras for one monthly payment.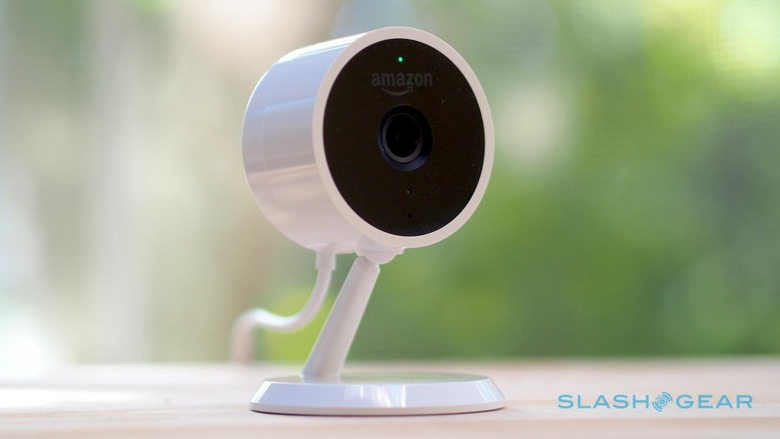 In contrast, Nest, Logitech, and most rivals charge per camera. Sometimes there's a discount if you add two or more to the same account, but it's definitely not as cheap as Amazon's pricing. Up to three Cloud Cam can be linked to a single $6.99/mo plan with 7 day cloud storage. Getting Nest Aware service for three Nest cameras, in contrast, would be $20/mo – $10 for the first camera, and then $5 each for each subsequent camera – though that does get you ten days of storage.
If you just want one camera, look elsewhere
All the same, while Amazon's cloud pricing and multi-camera deals may make sense for those going all-in on home monitoring, those who want just a single camera might find they save more money in the long run elsewhere. The Logi Circle 2, for instance, includes 24 hours of cloud storage out of the box, and unlike Amazon doesn't charge a subscription fee for downloading clips recorded during that period.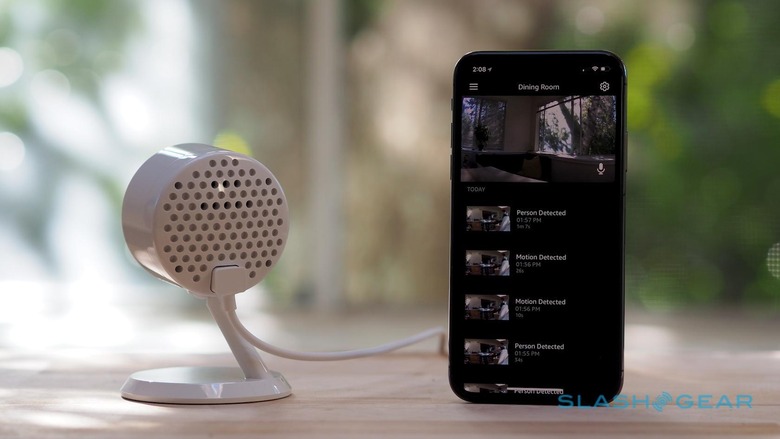 If you're on the ball with your monitoring and downloading, therefore, you can avoid a subscription fee altogether. That pays for the extra cost of the camera itself after less than a year. Unfortunately, it does mean you miss out on alert zone functionality and person detection, which Logitech does offer but only if you sign up to its subscription.
If you're tech-savvy, you can save some cash
There's an alternative, if you're willing to put in a little homework. None of the mainstream connected cameras allow for local storage of captured video: they all send it up to the cloud. If you're cost-averse, or concerned about the potential privacy implications of that, you might prefer to have your video saved locally. Good news: there are some options there too.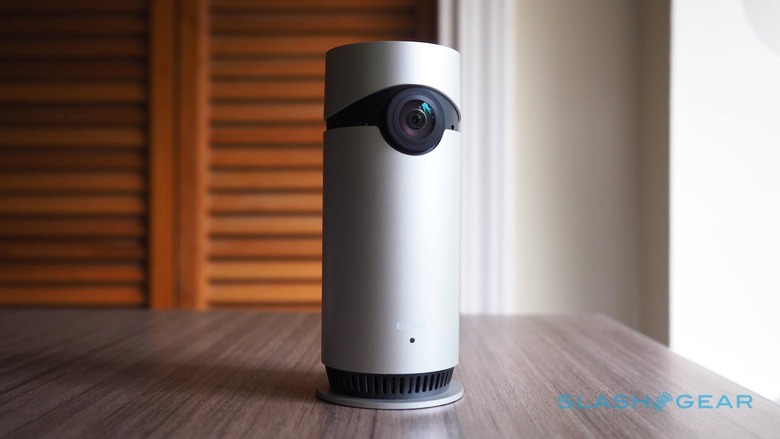 D-Link, for example, has a range of indoor and outdoor cameras that include a microSD slot. It means that, though there's no cloud storage option, you can slot in up to a 128GB memory card and not worry about subscription fees. The D-Link DCS-2630L, for instance, costs $159.99; add a microSD and you can record hours of footage. The D-Link Omna 180 has both microSD and HomeKit support.
The downside is that, in my experience, they can be trickier to set up than cloud-centric rivals. D-Link's recent app updates have improved that, but it can still be a headache and send you into your router settings. Meanwhile, local storage means if the camera itself is destroyed or stolen, there's no backup online of your footage. A workaround there is that D-Link does support remote uploading to your own cloud storage, though that can also be a pain to get working.
Wrap-up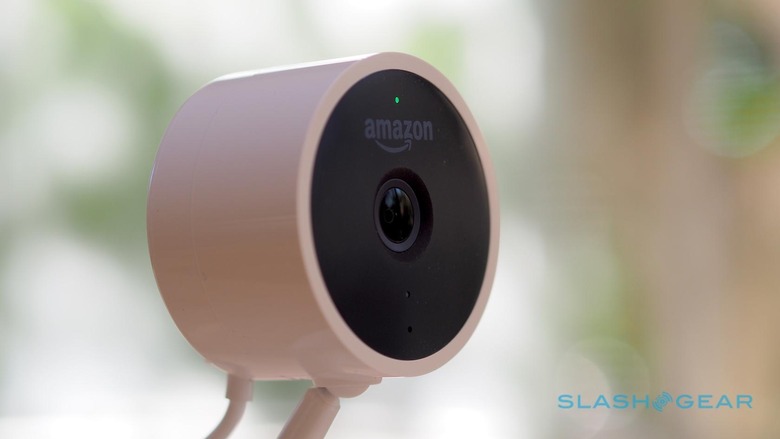 Amazon's Cloud Cam looks set to shake up the connected camera segment. While the retailer would love you to pick one up, subscribe to cloud storage, and throw in Amazon Key, I'm hoping that it also turns the thumbscrews on rivals over-charging for their subscription packages. That way, everyone is a winner.