Nest Cam IQ Outdoor steps outside for some fresh air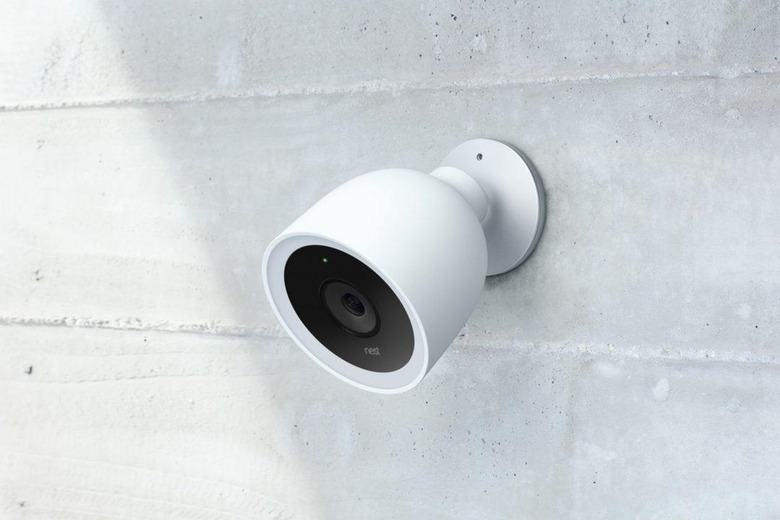 Nest is looking to significantly expand its home security offerings today, taking to the stage in San Francisco to do just that. Among the new devices it introduced today is a new version of the Nest Cam IQ. Of course, the Nest Cam IQ has been a mainstay in Nest's product lineup for some time now, and while this new version is similar in many ways to the existing camera, the main difference is that it's meant to be used outside.
Yes, the new Nest Cam IQ is an outdoor security camera, and it's bringing some fairly impressive features along for the ride. First and foremost, Nest's own Person Alert functionality will be present on the camera, giving it the ability to differentiate between people and non-human objects that might be moving around or swaying in the wind. If the Nest Cam IQ detects that it's a person, it will alert you to their presence.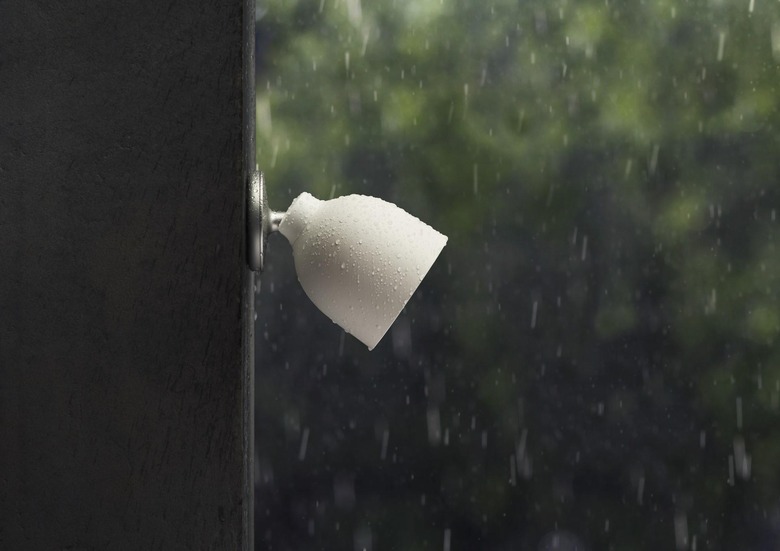 The camera itself is IP66 rated, meaning it should be robust enough to survive most weather events. It's also tamper resistant, hiding the connecting cables inside so that it can't be easily disconnected by any would-be wrongdoers. The camera sports an 8-megapixel 4K lens, capable of streaming video in 1080P with support for HDR and H.264 encoding.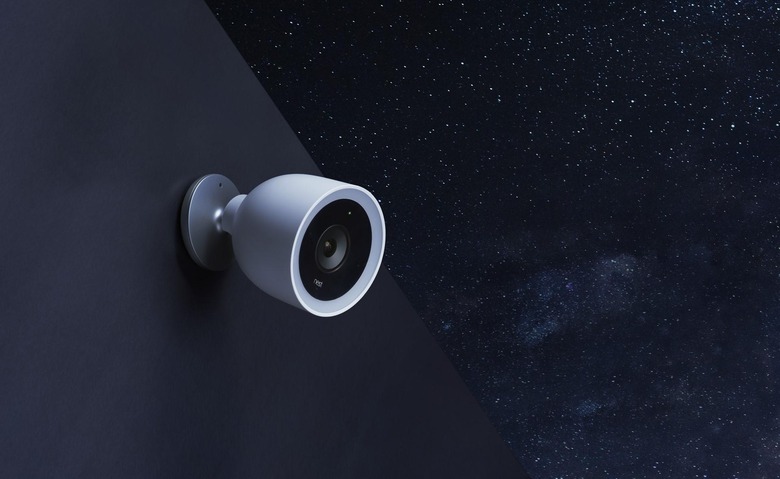 That 4K sensor gives the Nest Cam IQ some interesting capabilities Nest calls "Supersight." Not only does it allow for 12x zoom, but you can also set it to automatically zoom in and follow people who enter its field-of-view. Speaking of field-of-view, the Nest Cam IQ's FOV clocks in at an impressive 130-degrees, allowing it to capture a rather large area without much in the way of panning.
The camera also features microphones and speakers that allow you to talk to anyone who might be hanging around on your property. If you subscribe to Nest Aware, you'll get even more features, such as familiar face recognition and sound-based alerts. There's no word on when this outdoor version of the Nest Cam IQ is launching or how much it'll cost, but expect to be at least a little more expensive than its indoor cousin, which clocks in at $299.