Nest Cam IQ intros lossless zoom and facial recognition: Hands-on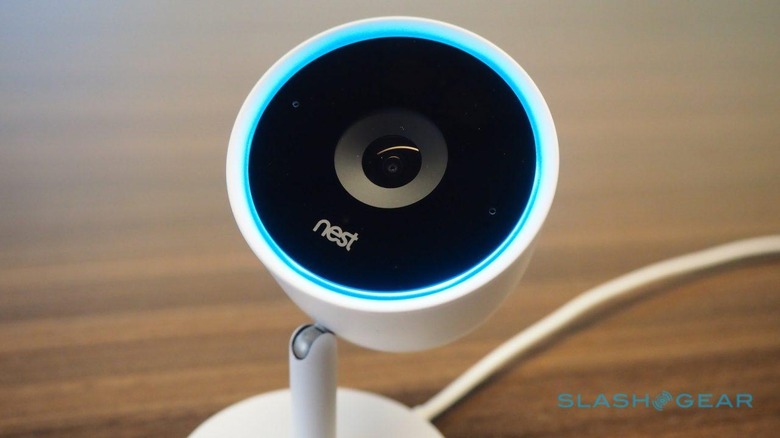 Nest has a new home security camera, the Nest Cam IQ, and it's promising to be the smartest, sleekest, and yes, most expensive model in the Alphabet company's range. While it may look a lot like the Nest Cam Outdoor, it's actually the first camera to use the company's all-new platform. Two years in development, it'll be the basis of a new, more intelligent take on home security.
As you might expect, video quality has improved. Where the existing Nest Cam Indoor captures at 700 kbps to 1.2 Mbps, for instance, the new Nest Cam IQ captures at up to 2 Mbps. However, there's more to it than just more polished pixels.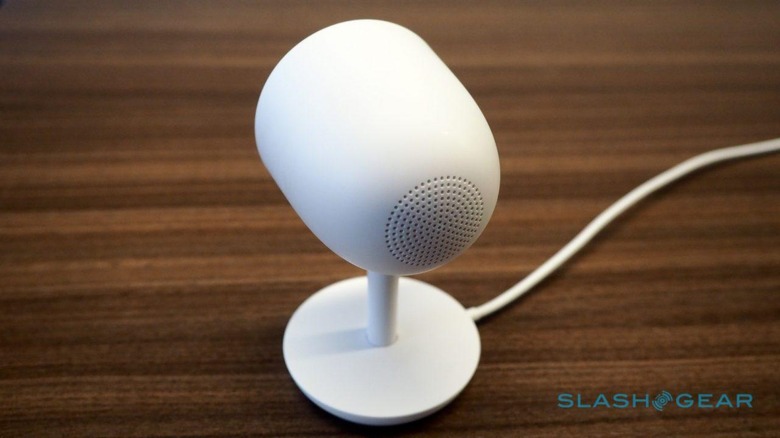 The camera itself stands 4.9-inches high and weighs 12.6 ounces. It's a clear relation to the Nest Cam Outdoor, with its cup-like body and black glass fascia, though it's not designed to be used outdoors.
Nest's attention to detail in the design is, frankly, exemplary. Like the Nest Cam Outdoor, it's made of dense white plastic with a matte finish; it feels like warm ceramic. Cleverly, that material itself was specially selected for its thermal properties, acting as a passive heat-sink to keep the Nest Cam IQ cool.
Nest's engineers are particularly proud of the hinge, I'm told. Supporting 160-degrees of forward/backward tilt, and 180-degrees of rotation, it not only strikes a perfect balance between being firm enough to hold the camera in place while being easy to reposition, but also somehow finds enough space to route the cabling through. Speaking of cables, Nest has a custom USB-C power adapter – with a 10 foot cord – that plugs in flush with the weighted base.
Gone is the standard wall mounting plate which Nest includes with the old camera: that simply wasn't used, Nest tells me. Instead you get a regular tripod screw, for those few people who do want to mount it.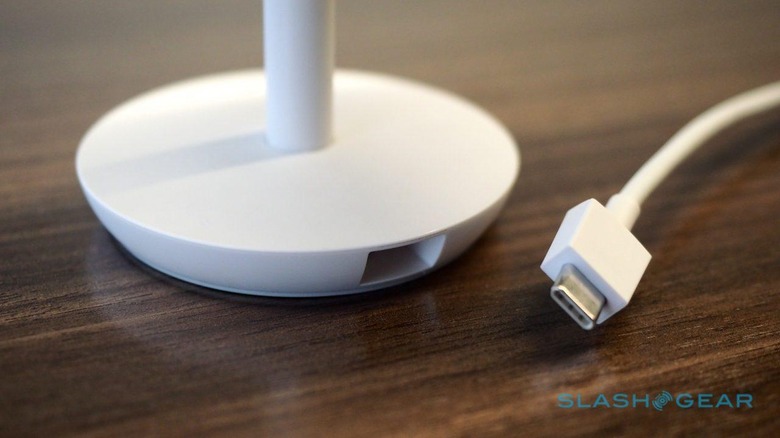 The biggest changes are inside, though, with Nest switching to a completely new platform. The Nest Cam IQ uses a 1/2.5-inch, 8-megapixel sensor that's capable of 4K video, paired with a 130-degree lens. That's surrounded by high-power 940 nm infrared LEDs for night vision, along with a glowing LED ring to show status. Two microphones are on the front, and a third underneath, allowing for echo cancellation and background noise suppression. The speaker on the back is a claimed seven times more powerful than what's on the Nest Cam Indoor. HD Talk and Listen means better quality streaming audio and, this summer, iOS and Android will get full-duplex audio rather than the push-to-talk system currently employed.
Connectivity has improved, too. There's now WiFi 802.11ac 2x2 support (2.4/5GHz) for compatibility with faster, more power-efficient routers, though the 128-bit AES security is carried over to secure the stream. Bluetooth LE is also supported, and the Nest Cam IQ is Thread-ready, too.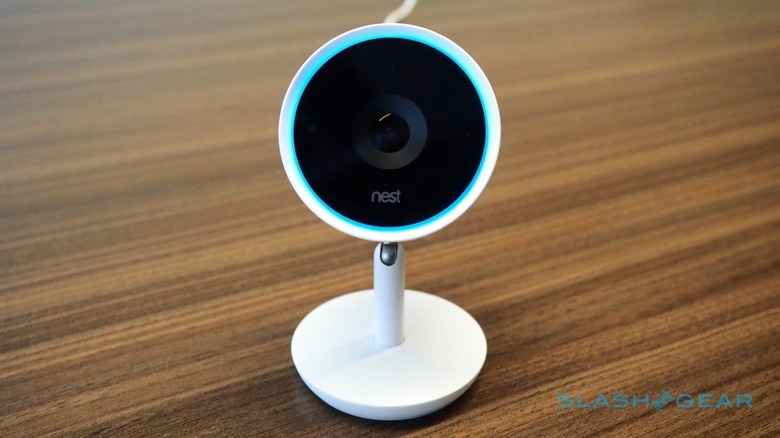 Most importantly, there's a new six-core processor, which gives the new camera significantly more onboard capabilities than any of its predecessors. On the one hand, it opens the door to lossless video zoom: while the sensor might capture in 4K, the Nest Cam IQ streams in 1080p Full HD. By cropping the 4K shot, it can zoom into the frame by up to 4x with no loss of quality. Factor in Nest's clever – and surprisingly effective – enhancement algorithms, and you get a 12x digital zoom that doesn't degrade into useless pixelation even when you're up close.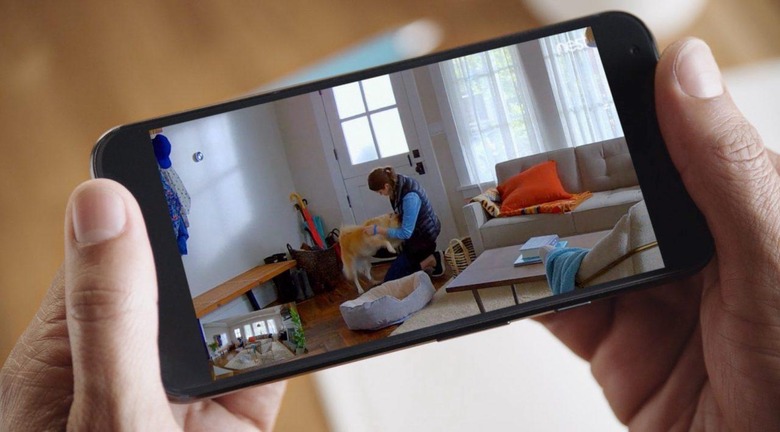 It also allows the camera to do virtual panning. Nest calls it Supersight, and while the Nest Cam IQ doesn't physically move, it can zoom into a moving subject and track them through the frame. Since it's capturing the full scene simultaneously, you can switch between tracking and the full view whether you're watching it live or recorded.
The extra grunt also allows Nest Cam IQ to do things that until now demanded the processing power – and Nest Aware subscription charge – of the cloud. Person alerts, where the camera can differentiate between the movement of trees or shadows versus someone walking into the frame, can now be triggered by the camera itself. The upshot is not only no requirement for a monthly subscription fee, but faster notifications too.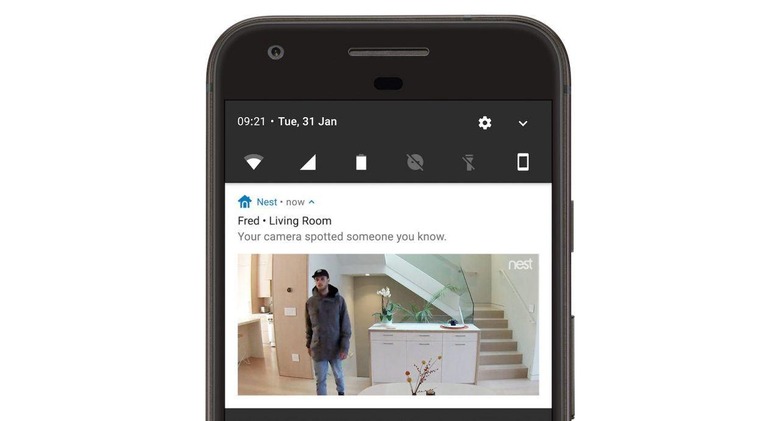 Factor in the three hours of snapshot history that you get without a subscription, and you could feasibly avoid paying Nest anything every month if your review needs are minimal. Nest Aware does add some tempting extras, however. Familiar Face Alerts can now spot and recognize people, prompting you to name them if you know them, and then subsequently flagging new sightings by that name in its notifications. Unfortunately, there's no way currently to filter it so known people don't trigger notifications while strangers do.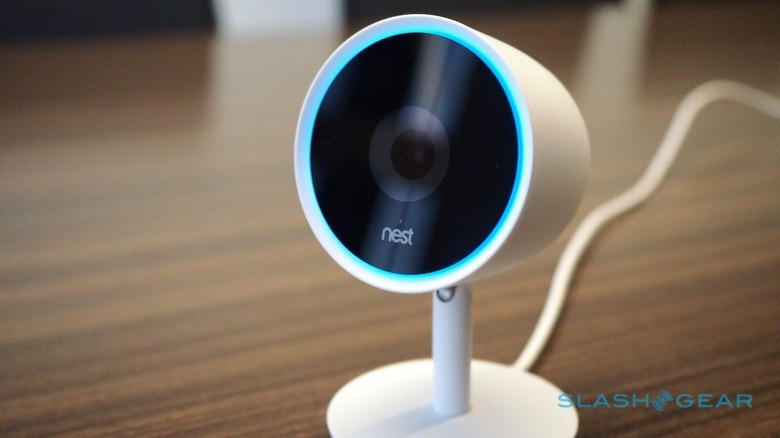 Even if Nest Cam IQ can't see someone, it'll still react. With a Nest Aware subscription you get intelligent audio alerts, which will ping out a notification if it hears someone talking or hears a dog barking. That'll be added to Nest Cam Indoor and Nest Cam Outdoor users with paying for Nest Aware too; like them, subscribers with Nest Cam IQ will also get 10- or 30-day video history, clip and timelapse creation, and the ability to set activity zones in the frame.
Those existing cameras will remain on sale, too, at their current $199 price point. Nest Cam IQ goes up for preorder today, priced at $299 – or $498 for a two-pack – and is expected to begin shipping by the end of June.