What Note 7 fallout? Galaxy S8 preorders are huge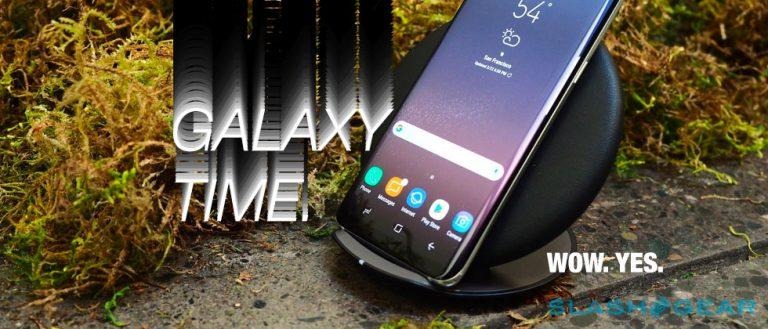 This morning reports from several sources suggest that preorders for the Samsung Galaxy S8 are well and above those for the Galaxy S7. Last year's Galaxy S7 and Galaxy S7 edge, says Samsung, have been "outpaced" by those of the Galaxy S8 and Galaxy S8 Plus (or S8+, if you prefer) in pre-orders here in the United States. Samsung adds that this outpacing is "with strong double digit growth" to boot.
Direct from Samsung comes information on preferences in purchase, as well. The company suggests that from United States preorders, the Samsung Galaxy S8 Plus was winning the battle with its close brethren, the standard Galaxy S8. Samsung also suggests that Midnight Black has been the color of choice for all models.
Galaxy S8 wont be another Note 7: here's why
Earlier today it was reported by sources in Korea that Samsung's preorders for the Galaxy S8 and S8 Plus had surpassed all preorder records for smartphones. While preorders for the Samsung Galaxy Note 7 were the record holder at 400k, the Galaxy S8 family has reached 550k preorders for just April 7th and 8th.
It's suggested by Business Korea that preorder records are being broken because of the massive effort Samsung has put into marketing the Galaxy S8 family before release. This marketing campaign includes ads with the nation's three main mobile carriers as well as targeted industries – particularly Mobile Virtual Network Operators (MVNO). This is the first time some MVNOs are selling a premium, hero smartphone alongside the main carriers – generally they have to wait a few weeks at least.
Special versions of the device are also being sold around the world. In South Korea there's the Asiana Airlines Edition of the Samsung Galaxy S8. Here in the United States, Microsoft and Samsung have teamed up to release the Microsoft Edition Galaxy S8 – complete with Microsoft-installed apps, installed in-store.
It looks very much like the fallout from the Galaxy Note 7 debacle last year is extremely limited. Sales of the Galaxy S8 are higher than those of the Galaxy S7 already, and the device hasn't hit store shelves yet. Have a peek at our Galaxy S8 timeline below for additional bits and pieces.