Galaxy S8 Microsoft Edition: what's in the box?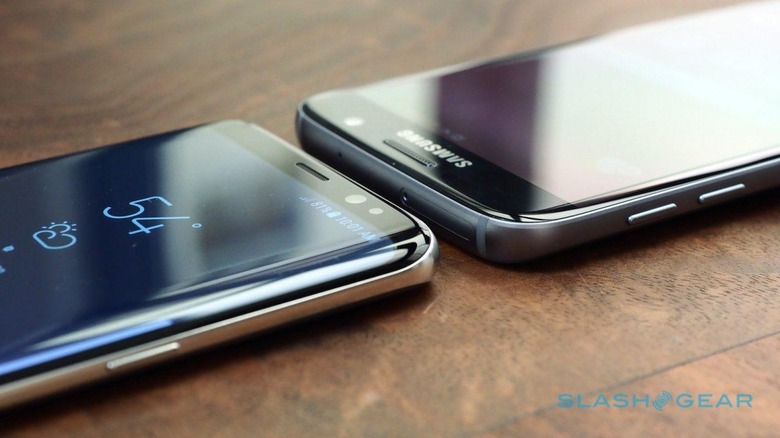 Microsoft announced their own Samsung Galaxy S8 Microsoft Edition with a release date that matches carrier editions. The difference between this phone and the original is not Windows Phone, or even a custom user interface. Instead, this Microsoft Edition will simply install several Microsoft-made apps from the Google Play App Store.
"A Microsoft customization is applied to the Samsung Galaxy S8 and Galaxy S8+ Microsoft Edition" said a statement from Microsoft today. This customization will take place "when the devices are unboxed and connected to Wi-Fi." These apps could more than likely be downloaded on mobile data, too – but Microsoft would likely rather set the phone up for the user at the store, instead – complete with Microsoft-provided Wi-Fi.
Included in the customization process is a download of several apps. Included in this suite is Microsoft's Office, OneDrive, Cortana, Outlook "and more." This differs from the standard edition of the Samsung Galaxy S8 only a tiny bit – OneDrive, Skype, and Office all come aboard the standard versions of both the Galaxy S8 and Galaxy S8 Plus.
UPDATE: According to T-Mobile support, the Galaxy S8 does not come with any Microsoft apps pre-installed. It could be that each carrier edition has its own unique set of apps, and that only the Samsung-sold version has Microsoft apps other than the set the Microsoft Edition of the phone has. Regardless, they're all available on Google Play for download by any Galaxy S8 once it's up and running.
All Galaxy S8 units are compatible with cloud computing software, as well. The Galaxy S8 is promoted with the ability to run Windows apps. In this case Samsung means the Galaxy S8 is able to run a remote computer through the cloud, best used when running Samsung DeX. Below you'll see some DeX computing action.
For those interested, suddenly, in what's in the physical box for the Samsung Galaxy S8, we've got that list too.
Type-C USB Cable
Smart Switch Adapter
SIM tray ejector
Stereo headset
Wall Adaptor
Type-B to Type-C USB converter
Above you'll see all the bits and pieces that come in a Galaxy S8 box – along with the phone, that's in there too. The same stuff will come in any Samsung Galaxy S8 or Galaxy S8 Plus box, regardless of store or carrier. What's in the phone when you start it up – that's a different situation.