Were iPhone X stock fears overblown?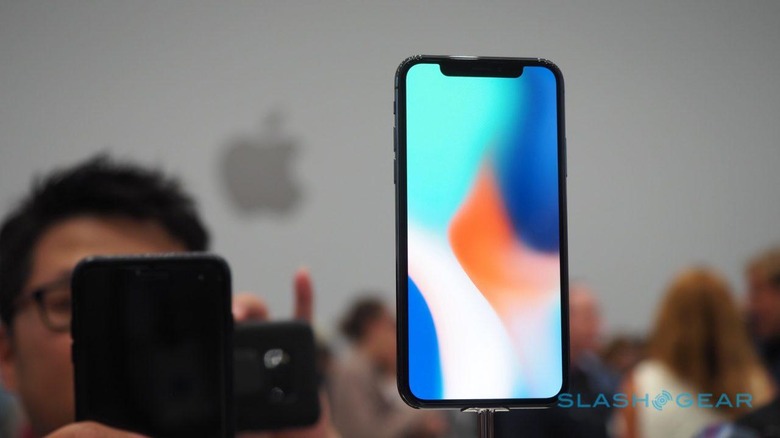 If you didn't get up at 12:01am PT today and start hammering the refresh button on the Apple Store or your carrier of choice, you probably didn't secure an iPhone X for release day. As expected, pre-sales of the new iOS flagship were so brisk, within minutes the Apple Store was out of stock for November 3. However, some of the more ominous fears we've heard about the iPhone X over the past few months don't look to have come true.
Nobody expected Apple's iPhone X stock to be infinite. Sure enough, if you go to the Apple Store now, and try to place a pre-order for the new handset, you're looking at a 5-6 week delivery window. It's pretty much the same story at carriers and other retailers, too, though Sprint is an unusual exception, still listing three of the four iPhone X configurations as available for November 3 at time of writing.
Still, if you've listened to the supply chain leaks, along with the analyst comments, in the run-up to the iPhone X's release, you'd be forgiven for suspecting that Apple only had a handful of devices to sell this year. Months ago, we were hearing about OLED screen problems, with Apple's notched panel experiencing issues with bonding and suppliers encountering numerous problems getting adequate yield levels while still hitting the Cupertino firm's stringent quality requirements.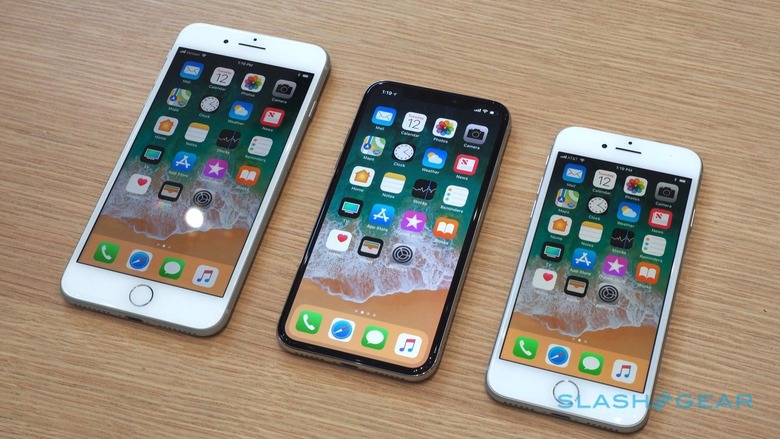 After that came concerns about TrueDepth, the front-facing camera assembly that's another of the iPhone X's distinguishing features – both from the iPhone 8 and from other smartphones on the market today in general – and powers things like Face ID. It's a fiendishly complicated assembly, made up of several cutting-edge parts from a variety of different suppliers, and analysts voiced fears that getting all of those elements to line-up was proving tougher than expected. TrueDepth would be the bottleneck for 2017, we were warned, with Apple forced to deny reports it had downgraded the system's accuracy in order to get hardware out the door.
Today, though, those fears don't look all that realistic. Certainly, 5-6 weeks is a fairly long wait, but it pales in comparison to previous years where pre-sales shipping estimates extended into months.
There are several factors, of course, which could play into this. Apple hasn't made any official announcement about pre-sales numbers so far, and it's unclear whether it will or not; "customer demand is off the charts" a company spokesperson has said, but none of those "charts" are being released right now. The price tag of the iPhone X, which starts at $999, undoubtedly also played a part: even with payment plans like Apple's own iPhone Upgrade Program spreading the cost over a number of months, this is not a cheap device. That cost of entry may have counted some shoppers out from the get-go.
Meanwhile, Apple clearly has some iPhone X supplies it's holding in reserve for next week. The company has already promised that there'll be devices for in-store purchase on Friday, November 3, albeit with the warning that walk-in availability will be limited. How many that will amount to is another unknown, but with more than 270 locations in the US, even just a handful of each SKU still adds up.
Predicting Apple's iPhone shipments is more than just a theoretical exercise, of course. Given how disproportionally sales of the smartphone affect the company's quarterly profits, any insight gleaned into how big – or small – demand among the public is can have a similarly large impact on its stock price. Factor in the skepticism from some quarters about the direction Apple has taken with this new iPhone X, including the screen design, continued absence of a headphone jack, and retiring familiar features like the home button, and there are plenty of people looking to its sales to help decide whether the Cupertino company has lost its way or not.
MORE iPhone X hands-on
For consumers, it means a little patience is required (assuming you weren't successful at a minute past midnight) though not, happily, quite as much patience as we might have feared. For those who held off, the exciting times are still to come, as we see whether the iPhone X can make it to market without teething pains.
Did you pre-order an iPhone X? How long are you waiting for delivery? Let us know in the comments!