Report: iPhone X Face ID sacrificed specs to save production [Update: Apple responds]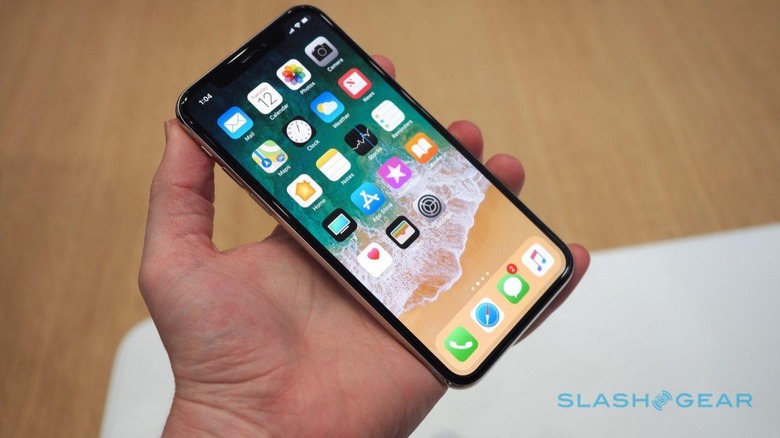 In just a few days, Apple will open up pre-orders for the iPhone X. You can bet that all eyes will be on the iPhone X as we get closer to its November 3 launch, thanks in part to reports that Apple has struggled to produce enough handsets to meet what will likely be high demand. Most of the problem lies in the sensor used for the handset's Face ID, as production yields for the dot projector that serves as the backbone of the sensor have been low.
This, of course, could turn into a big problem for Apple. Face ID is one of the marquee features for the iPhone X, so Apple needs it to work well if it hopes to sell a bunch of phones. It may surprise you to learn, then, that Apple actually had to relax its specification requirements for the Face ID sensor in order to get iPhone X production to a satisfactory level.
That comes from Bloomberg, which spoke to a number of people close to the matter. Those sources aren't able to give us an idea of how accurate Face ID is after Apple eased its requirements, but it'll still be much more secure than Touch ID was on previous iPhone models. By reducing its requirements, Apple allows its partners to get these modules out the door quicker, as overall testing time is reduced.
Hopefully Apple allowing its manufacturing partners – in this case LG Innotek and Sharp – to reduce the accuracy will mean that there's much more available stock as we head into release. Supply will be short until sometime in early 2018, but now, LG Innotek has managed to get yields above 50%, a goal Sharp is working toward as well. Once Sharp and LG are both above that level, we should see iPhone X production ramp up further.
It'll be interesting to see just how much this helps available inventory come launch day and how much accuracy Face ID loses as a result of loosened specifications. Will the end user even be able to notice? We'll see soon enough, so stay tuned for more.
Update: An Apple spokesperson gave SlashGear the following statement:
"Customer excitement for iPhone X and Face ID has been incredible, and we can't wait for customers to get their hands on it starting Friday, November 3. Face ID is a powerful and secure authentication system that's incredibly easy and intuitive to use. The quality and accuracy of Face ID haven't changed. It continues to be 1 in a million probability of a random person unlocking your iPhone with Face ID.

Bloomberg's claim that Apple has reduced the accuracy spec for Face ID is completely false and we expect Face ID to be the new gold standard for facial authentication."