Wearables of CES 2015: more watch, less smart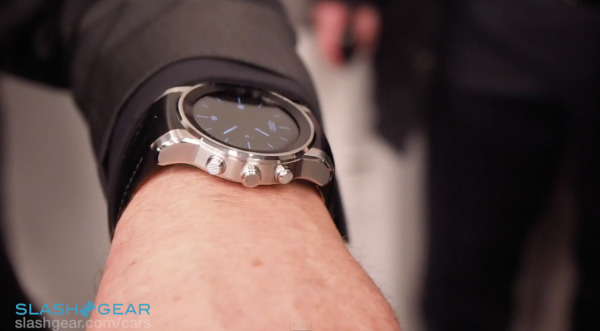 With CES winding down, the SlashGear crew now has some time to take a step back and consider what just happened. We learned a lot, saw a lot, and walked away mostly excited for the future. The Internet of Things is still alive and well, but there's another topic we'd like to discuss today: wearables. the darling of CES 2014 came back to us in 2015 as well, but we're starting to get a better idea of where the genre is going.
Sony is taking their Smartwatch a step further with a steel band option. It looks a lot like your Dad's watch, but hey — Dad's watch was cool. It might not be the most modern interpretation of a smartwatch we've seen, but it's neat. We should also take a second to mention Sony's Smartwatch definitely doesn't get the attention it deserves.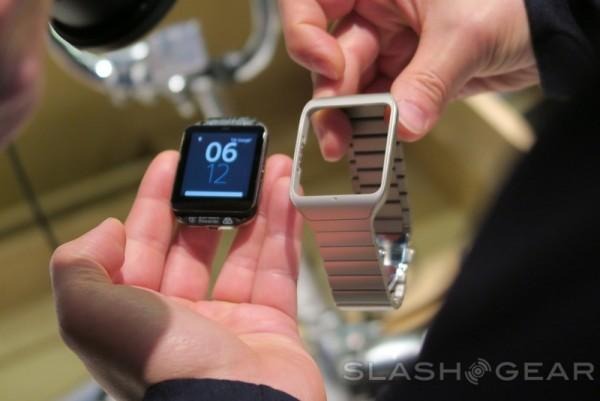 Lenovo's Vibe also made an appearance, and pinches from a few watch-y genres itself. The long form factor is a bit feminine, which might appeal to many (I kind of like it). The eInk screen will get you more than a day's battery life, with Lenovo promising a full week's use on a single charge.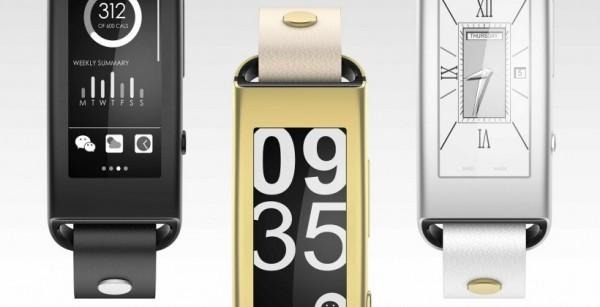 Garmin even got into the stylish mix with their updated Vivofit bands. The band brains are also revamped, so you'll get a bit more from it this time around.
Withings, who previously released the Activite, now have the Activite Pop. The same smart styling now comes in a $150 package. It might not have the leather-strap class, but it's easily the smartest looking smartwatch we've seen. Ever.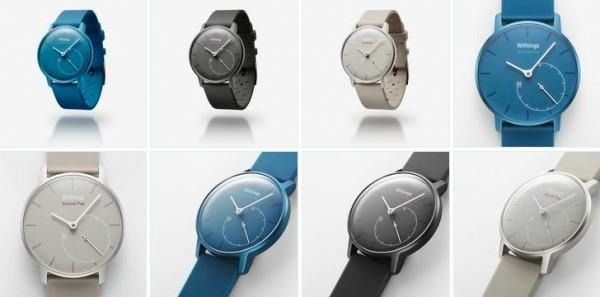 Audi also partnered with LG on a branded, sexy wrist-strap that will have watch fans excited, much less the tech crowd. It's got some inherent tie-ins with Audi, but it's a really good looking watch.
The point? Smartwatches have stopped being so geeky, aesthetically speaking. Style might be subjective, but it's clear those who are making smartwatches have opened their eyes a bit to the outside world.
Withings' Activite and Activite Pop don't do much besides track your health stats, but even the fitness wearable masquerading as a smartwatch is more attractive than the spec-heavy notification centers we saw in 2014.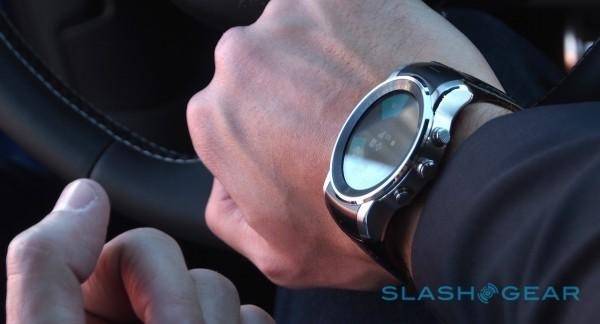 It's nice to see smartwatch OEMs get to this point as quickly as they have, too. I personally didn't expect to see style ahead of function, and smartwatches are still far from great when it comes to functionality (keep in mind, I'm talking about soccer moms — not tech geeks — when I say that). I expected to see more whiz-bang features that are great for ten minutes, then quickly fall flat. Wow, my emails.. on my wrist.
For the average person, there's no reason to have a smartwatch that looks more like tech than what it really is: an accessory. CES 2015 showed that OEMs are starting to understand that.