CES 2015 brings new Garmin Vivofit, stylish bands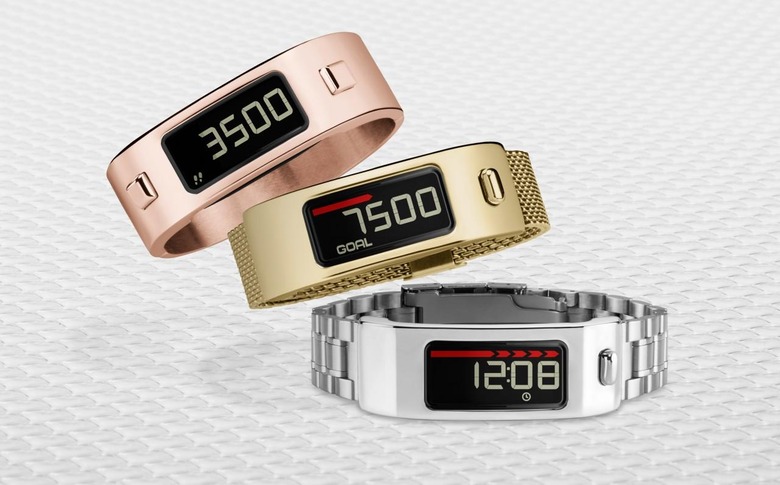 CES always delights if you're looking for new products, and Garmin never disappoints. Lately, the leader in GPS technology has been focussing on wearables, and this year is no different. At CES 2015, the company is announcing updates to their Vivofit lineup, bringing in a few new features while keeping the legacy functionality put. Vivofit also has some new style options to make it more appealing for your activity, no matter what it is. If you haven't been paying attention to Garmin for your wearable needs, now may be a good time to start.
Garmin's Vivo lineup gets a refresh to the Vivofit namesake, bringing in the Vivofit 2 and Vivofit Style Collection. The Vivofit 2 keeps much of the activity tracking features you may have liked with their original, but also brings in audible clues to get you up and moving when the time is right.

Vivofit's Style Collection takes the swappable brains of the Vivofit band and gives you more options for wearing it in a variety of settings. You can take it out on the town or to a casual function after your workout. There are even stainless and gold options for the truly style-conscious.
Garmin is keeping the long-lasting battery (one year or better), and the Vivofit is waterproof to 50 meters. The familiar Connect app is also sticking around, as is Garmin's online community.
Vivofit 2 will ship in the first quarter of 2015, and retail starting at $129.99. Vivofit's Style Collection options will start at $24.99.