Withings debuts Activite Pop: $150 health watch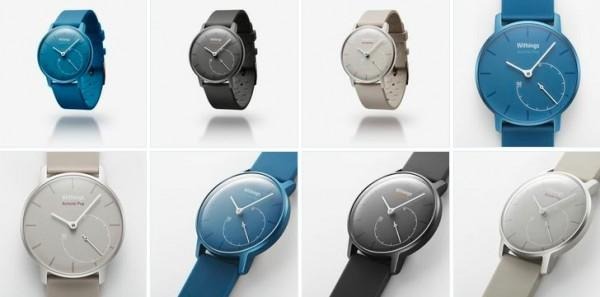 As CES draws even closer, health wearables company Withings has just announced a new, more affordable version of its Activite health watch. Priced $300 less than the top-tier model, the Activite Pop comes in three new colors and will be available this March for $150. The Activite Pop maintains the appearance of a regular analog watch at quick glance, but it features a smaller dial on the face that measures how close you are to fulfilling your activity goal for the day, which is set in its partnering app.
Withings reveals that it achieved a reduced price and weight on the Activite Pop by using silicone for the strap and PVD coating the watchcase. These materials certainly don't depreciate the watch's appearance, as the three new colors, Azure, Shark Grey, and Sand, are very stylish looking.
Also like the original Activite, the new model will monitor users' sleep patterns during the night, and an alarm function can be set that will use an optimally timed vibration to them up. Withings says the Pop will run on a standard watch battery for up to 8 months, and offer 30 meters of water resistance.
The Activite Pop is scheduled for nationwide availability both online and at Best Buy retail locations in March of this year, but beginning Monday, January 5th, bestbuy.com is supposed to begin offering limited quantities for order.
As part of the announcement, Cédric Hutchings, Withings' CEO, noted that activity tracking wearables often see abandonment among users, meaning they don't get to see the advantages of long-term health data analysis. He feels that health wearables need to confront this issue, and a $150 version of the Activite seems like a good way to at least begin drawing in more users, or at least those that would be turned away by a $450 price tag.
SOURCE Withings