Withings Activite up for pre-order, will cost $450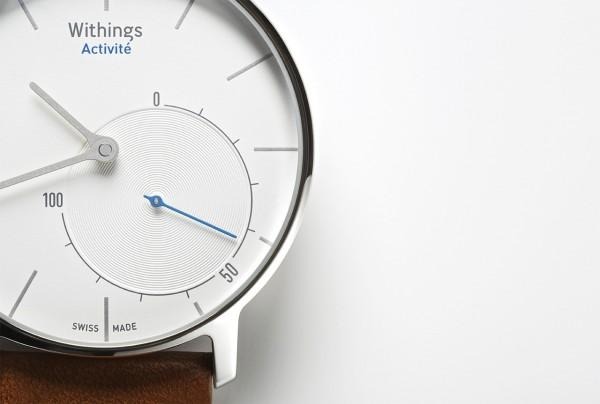 In combining two worlds, making an analog watch with some health monitors embedded, Withings is straddling a line nobody else is. The French fitness device maker is taking a Swiss-made watch, combining some fitness sensors, and including it all in one handsome device. The Withings Activite is now up for pre-order, but might set you back a bit more than imagined. At $450, it's a good sight more than other wearables it competes with, but still holds a distinct edge in one regard.
The Withings Activite, though contextually bright about your activity level, is still more watch than smartwatch. In that context, the $450 price tag is pretty average for a watch like Withings'.
Pack in those sensors, and an accompanying app, and it's hard to tell where the line blurs. If anything, the withings Activite is really more like a very nice watch with Jawbone guts packed in. It's hard to really call that a "smartwatch".
The calf leather strap and Sapphire glass covering only speak to that. The 8 month battery life is also much more watch than smartwatch, and the classic round form-factor and slimmer profile make no bones about what the Activite really is.
You don't charge the Withings Activite, either. A button cell battery, which is widely available, is swapped out every eight months or so.
On the other hand, the Withings Activite links to your smartphone to set itself. Though it's got analog hands, it's got atomic smarts.
At $450, though, it's not for everyone. If you want a watch/fitness tracker, though, this one is definitely worth a look.
Source: Withings